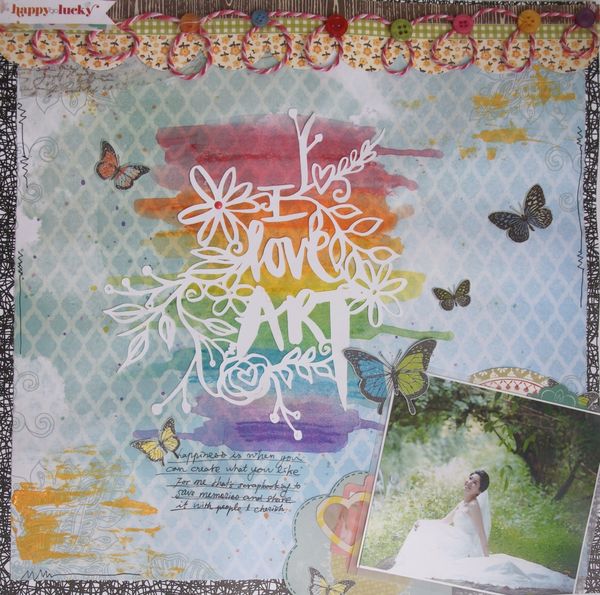 This page is made to participate in November 1st Picture this challenge. The rule for this challenge is to use die-cuts, buttons, scraps and photo(s).
I have many buttons and don't use them enough. I think one of the reasons for not using them as often as I should is that they will not "get dry" like paint or other Mixed Media products. And that also explains why I stock that many buttons. 
For this page, I want to have the title "I love Art" die cut from Wilna Furstenberg in the middle and color the background with Gelato. It's like a stage in a theate, which curtain is raised. The main show is "I love Art". Some twins, scallop shape die cuts and the buttons are used to decorate the curtain on the stage. And I could be part of the scene or be on the bottom right-hand side as an audience. It is a metaphor showing that I love doing my arts as well as watching people doing their arts, especially watching Scrapbooking process videos. The butterflies are cut from my scraps, Studio Calico's Lemon Lush collection.