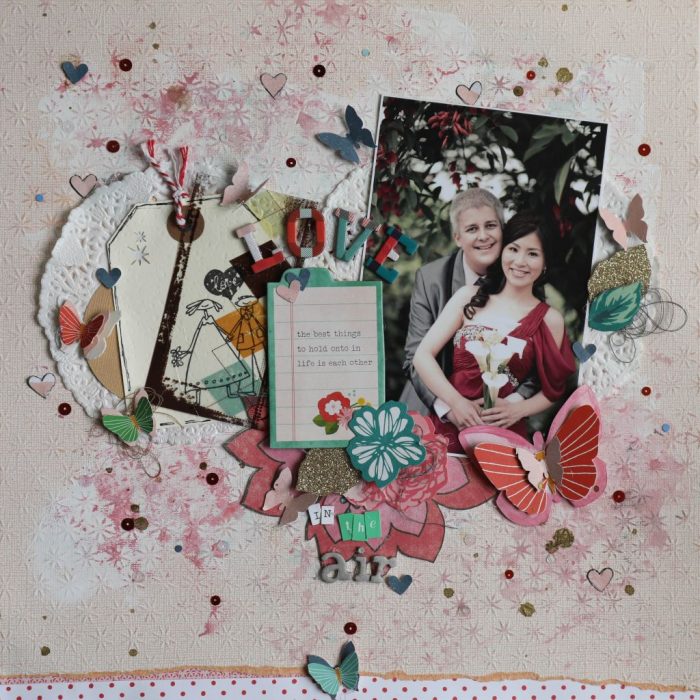 Here is a layout following Hip Kit Club's June 8 sketch challenge. When I saw this sketch, I quickly chose the photo that I wanted to scrap and took out all the supplies I would like to use in just several minutes.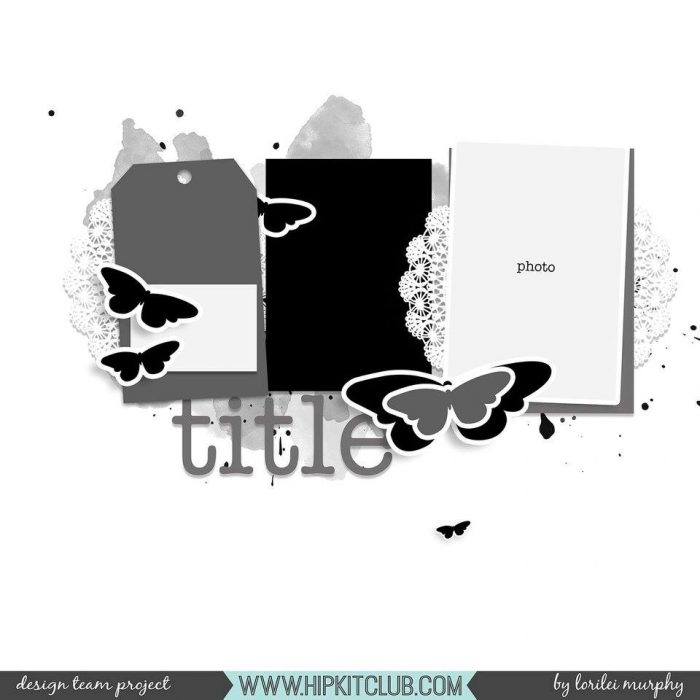 I firstly placed all the scrap papers and embellishments on the background paper. This piece of paper is from Core'dinations's "Sand it, Tear it, Emboss it" whitewash collection. When my temporary layout looked nice for me, I took everything out and started to work on the background with gesso and watercolor. Then I started to put back all the layers and embellishment according to the sketch. I tried to follow the sketch as much as possible, especially for those butterflies.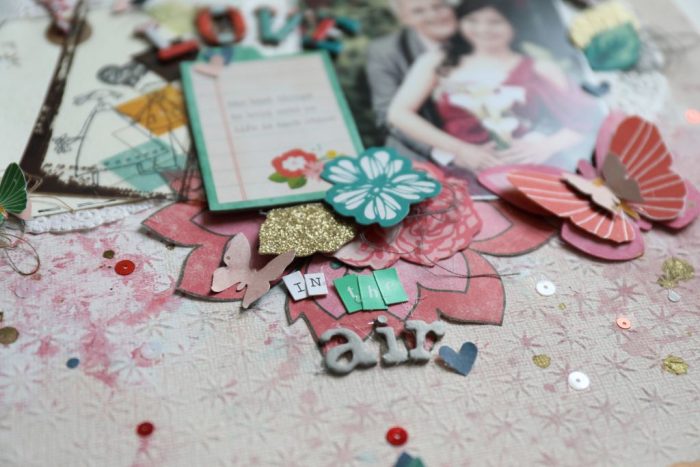 I also focused on the color scheme of my photo and had some red sequins here and there.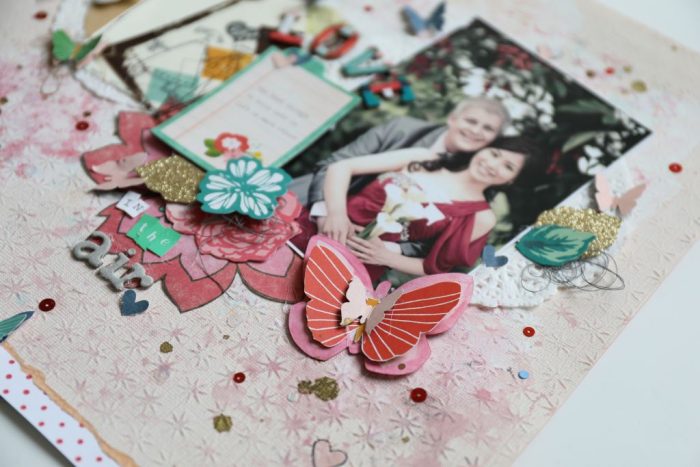 The journaling is from a premade chipboard card. For wedding photos like the one I chose for this layout, I feel that some short phrases or a short sentence are perfect to tell the whole story.