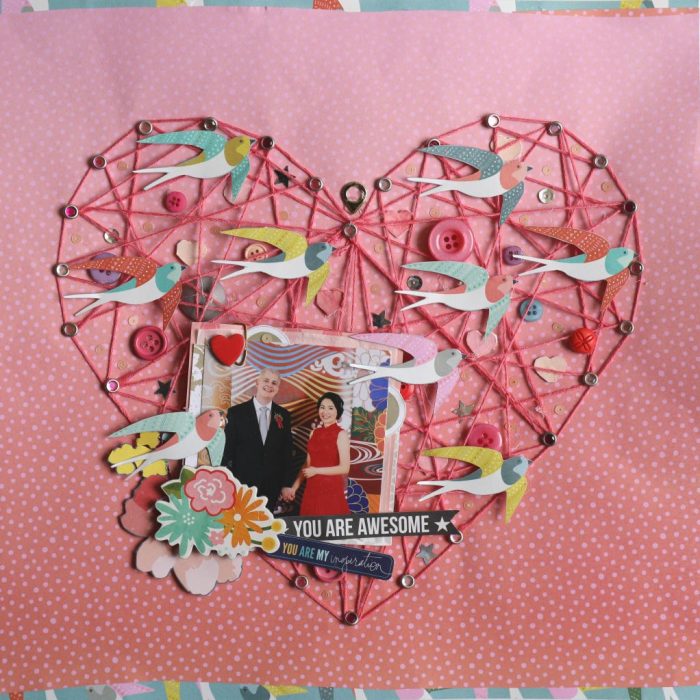 Here is a layout featuring string art of a big heart. For a person who doesn't know how to sew with a sewing machine, do the string art with a template is by no means a great and effective way to create an easy but stunning layout.
I bought this string art template long time ago and didn't use it until I saw Paige Evans' Facebook group Happy Scrappy Place challenge. This template is from Paige's Fancy Free collection with Pink Paislee. The rule of this challenge is to create a layout with any heart design with Paige's collection. What a great opportunity to use the template, right?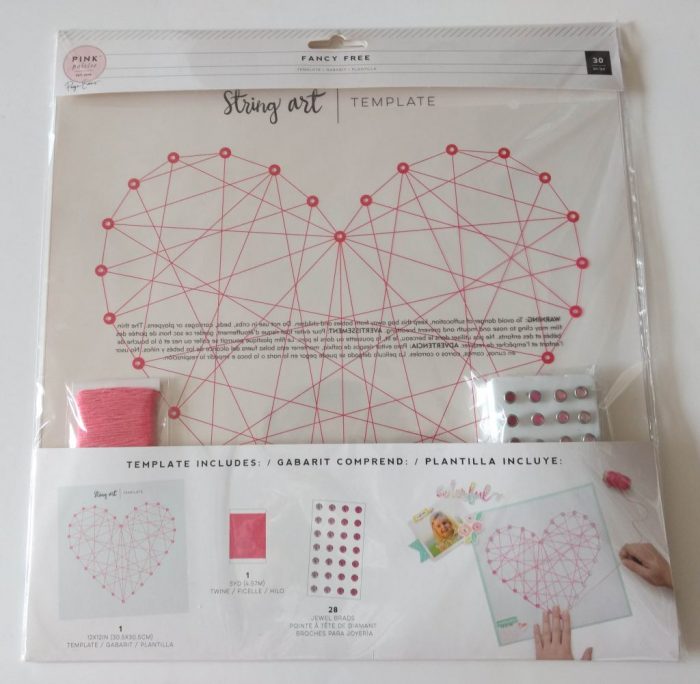 In the beginning, I thought it was easy to finish the heart with this template and it should be so, but I ended up spending a lot of time getting the exact string art pattern as shown on the template and redid the string art several times, which explains why my background paper is kind of wrinkle. As I wouldn't figure out the way to have the exact same pattern, I asked Jé to help me. What interesting is that he did print out the template on an A4 paper and tried to figure it out in a mathematical way. My father-in law came to our apartment to visit Ambroise that night also participated in this "How to" game. Funny, hun? While waiting for a solution, I put aside my ongoing layout. However hours later Jé told me that it is impossible to produce the same pattern. Okay, what a relief when I heard it! I even asked myself why I spent so much time figuring out the same pattern. Who cares? It is scrapbooking! There is no right and wrong in this hobby.
Once I abandoned this "the same pattern" idea, the layout is done quickly. I firstly finished the string art heart, then decorate my photo with some layers.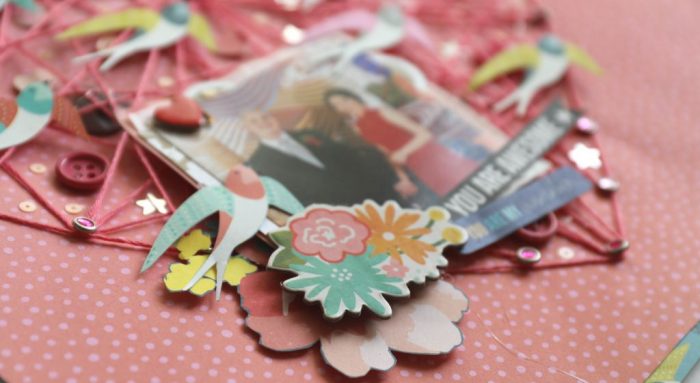 I further put some pink, blue and light purple buttons, sequins, some fussy cut small pink hearts and birds here and there on the layout. I like these birds a lot as it provides a new look comparing to the butterflies. They are from Paige's Turn The Page collection.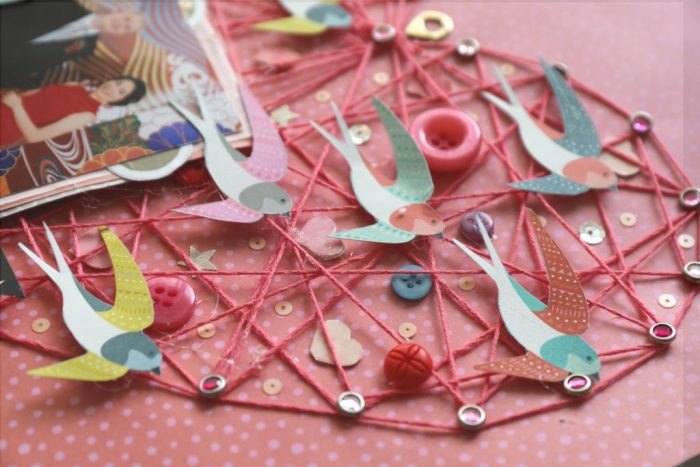 A close-up on the other side:
As to the title, I used a premade small die cut. I chose a photo taken during my wedding in Taiwan so there is no needs for me to stamp the date. I didn't write any journaling, either because I simply wanted to focus on the string art heart and all the embellishments. Not to mention that I didn't hesitate to put many buttons, which creates 3D dimensions that I like.