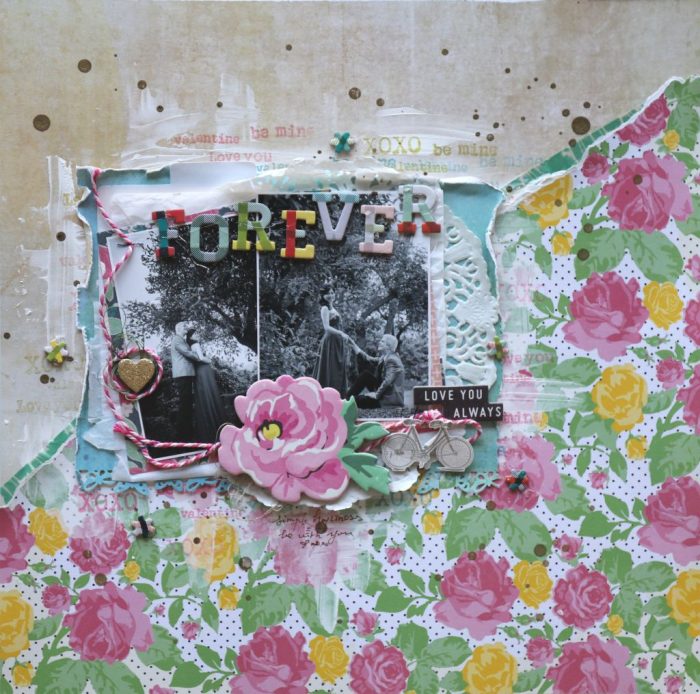 I created this layout to participate in Jot Magazine June Mood board challenge. When I saw the mood board I couldn't help but keep saying Wow Wow Wow in my mind. It is so beautiful and elegant. I told myself that I must do a layout about this color scheme.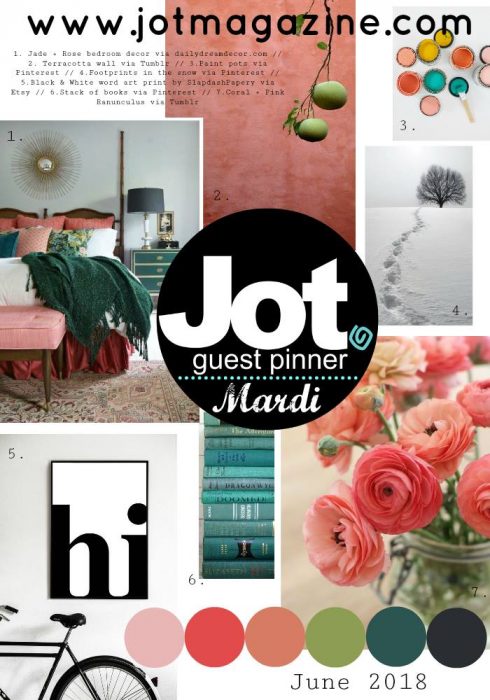 I firstly went through my patterned paper stash and found out a piece of paper featuring pink flowers that looked similar to the one shown in the image 7. I decided to keep my layout simple by focusing on this piece of paper. I used some gesso on the background paper and stamped some short messages around the photos. I chose two black and white 3″x4″ photos randomly and put some layers behind them.
The alphabet thickers were chosen based on the color combo. I didn't use many embellishments on this layout. I mainly used chipboard stickers from Maggie Holmes' Bloom collection. And I finished the layout with Some Color Shine drops.