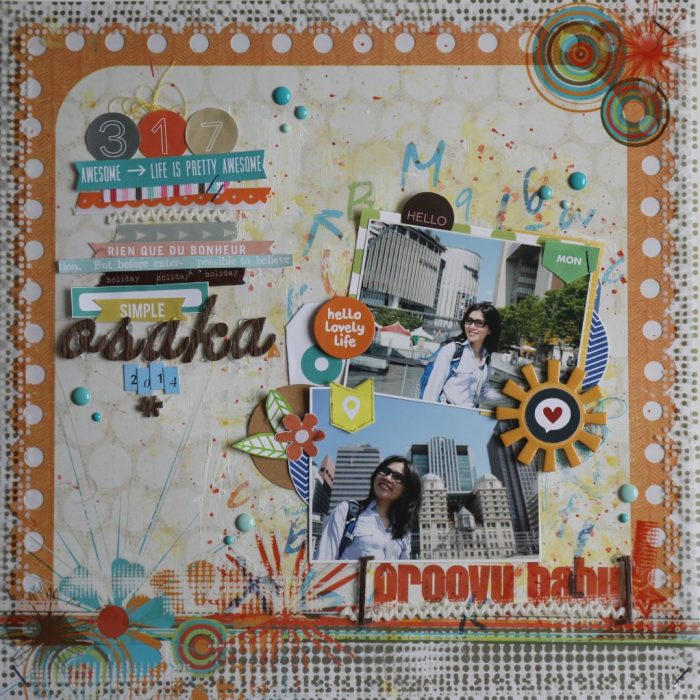 Here is a layout I made during the weekend to participate in Moon Lee's June 2018 Facebook challenge. The topic of this challenge is about "Transparencies". It's a great chance for me to use some transparent sheets that I've been hoarding for ….hmm forever I guess. After a small "shopping" in my stash, I pulled out all the items that I might want to put together on a layout. You can see some green, blue, yellow, red and orange.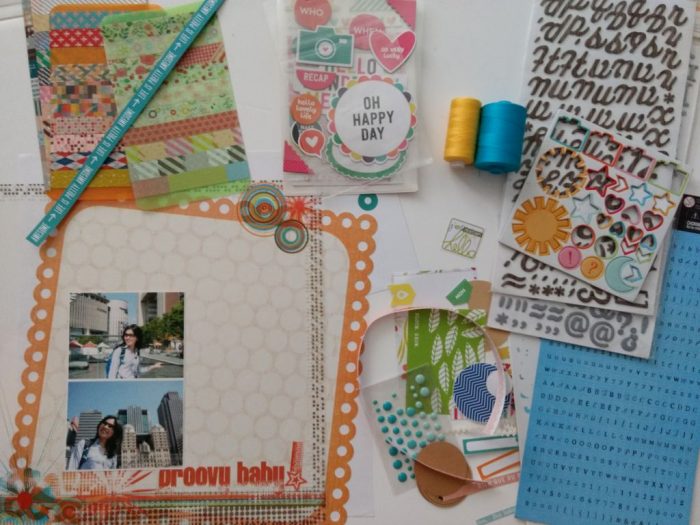 How to
The start point is the 12″ transparent sheet from Fancy Paint back to "2007". I did mention that I've kept some transparencies for a while, right? I focused on this fancy transparent sheet with bright blue and orange colors and chose two photos of me wearing light blue shirt and a blue backpack.
Once I chose the transparent sheet to be used, the rest came out quite quickly. An orange sheet from Create Paper to be backed underneath the transparent sheet. Before gluing the two sheets together, I did some mixed media on the relatively white background. I firstly applied some rub-on letters (glad to use up these old stuffs) and then some gesso. I finished the background by having some yellow with packaging technique and some red watercolor drops. When the background was dry, I put on the transparent sheet and the photos on top of it. The glue is hidden behind the photos perfectly. I also decorated a little bit around the photos and tried not to hide too much the background I've just created.
One thing I like about 12″ layout is that I can use many chipboard without worrying about the thickness. I hence glued some chipboard stickers and blue enamel dots here and there. There is a subtitle "Groovy baby" printed already on the right down side of the sheet. I think it is quite appropriate for my photos.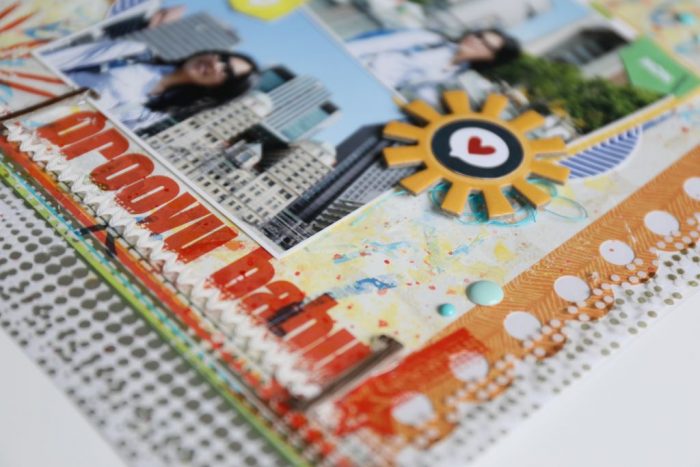 The left side of the layout is kind of my journaling spot. Instead of writing words down, I preferred creating some layers with different materials (stickers, washi tapes, ribbons, die cuts, thickers and so on).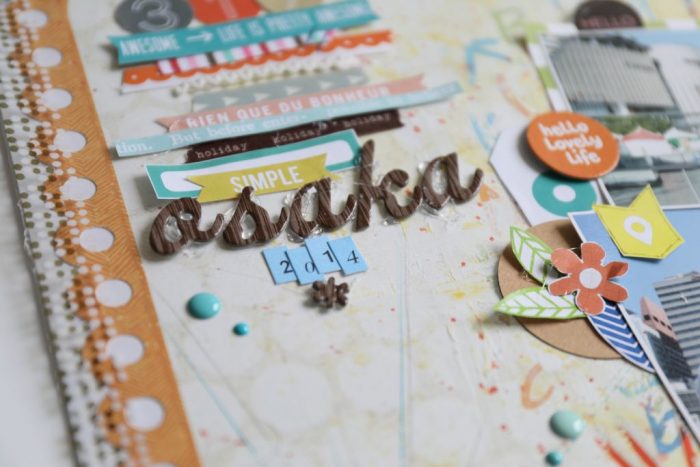 Another close-up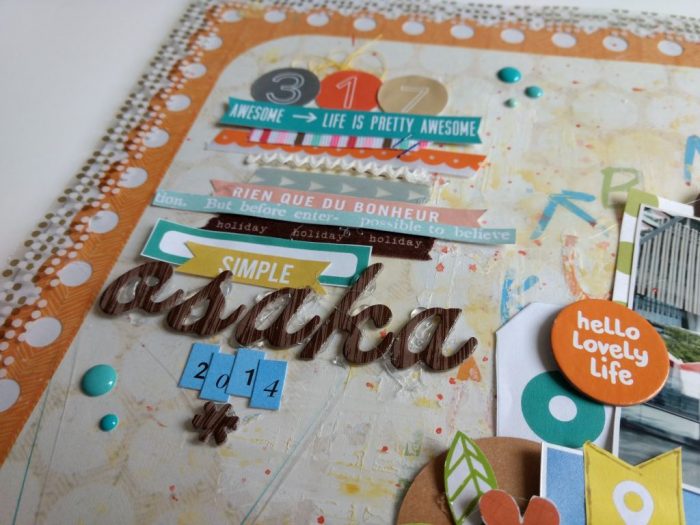 It was a lovely day during our trip to Osaka in Japan in 2014. Good memories worth being scrapbooked. And I'm glad that I did it with a "new" material that I rarely use on my layout.