I haven't been scrapbooking since Ambroise starts moving around in the appartment. During the past few months, I just hid my scrapbooking supplies in different drawers so that they won't be "eaten" by Ambroise. Somehow I want to restart scrapbooking because I do miss it a bit. However it is not easy to see all my stuffs scattering/ hidden everywhere. I tried to keep my mindset simple and think about scrapbooking simply and it should be so. One night when Ambroise was asleep and I was not that tired. I took out a photo that I would like to scrap and with the help of Hip Kit Club's weekly Facebook sketch challenge,  here we go.
Here is the sketch that I follow for inspiration: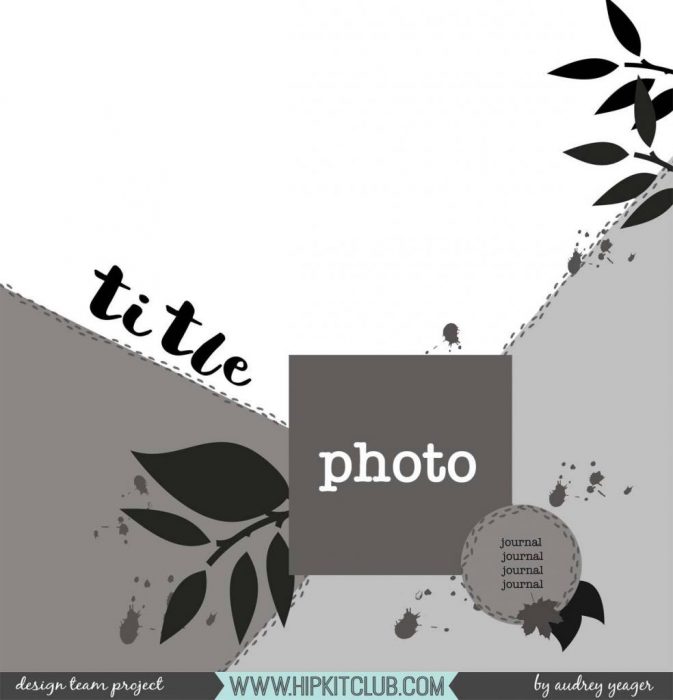 I like its design and tried to follow this sketch as much as I can.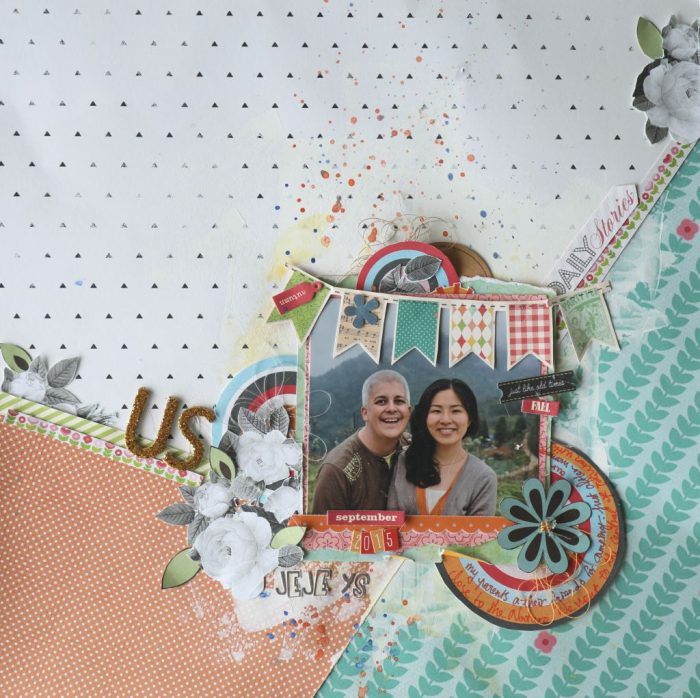 Firstly I had to design which kinds of papers I should use for the background. As I wore a orange shirt in the picture, some orange on the layout would be appropriate. Small orange dots and simple design with green leafs come from the same sheet of paper. I like to make the best use of both sides of the paper, not only because I don't want to waste any bits of them, but also because I want the layout design to be looked coordinated "automatically". I chose a piece of paper with small triangle shapes design for the upper side of the layout. There are many black and white flowers on the other side of this sheet of paper. I fussy cut some of them and used them to decorate my page, too.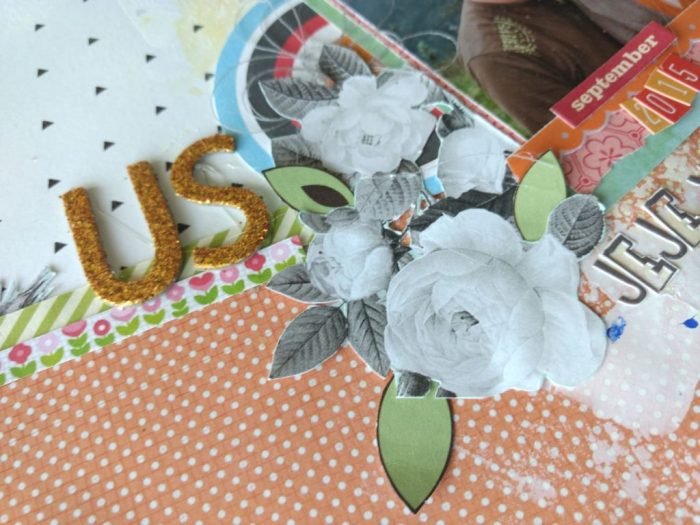 Once the background paper is done, I started to back up my photos with some scraps and glued a fussy cut banner on it. I also tugged some circles around the photo and used some strips to hide the clear lines between different parts of the background. Once all the small pieces are glued down, I sprayed some water color dots to finish the layout.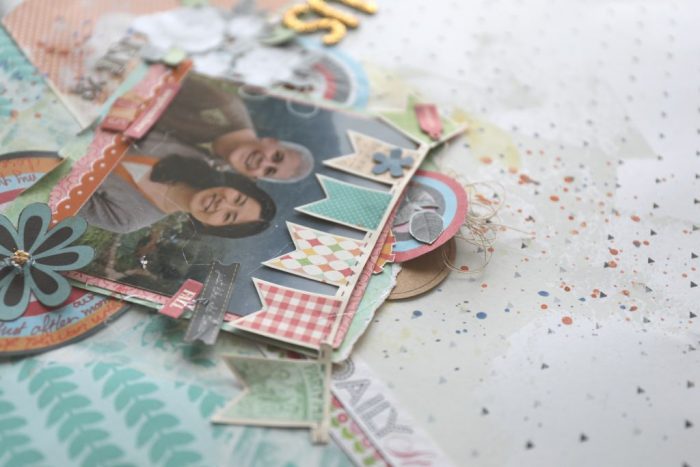 I'm glad that I started to do some scrapbooking and quite satisfied with the result. I should do more. I believe that it is a good exercise to help myself to be organized in a creative way.