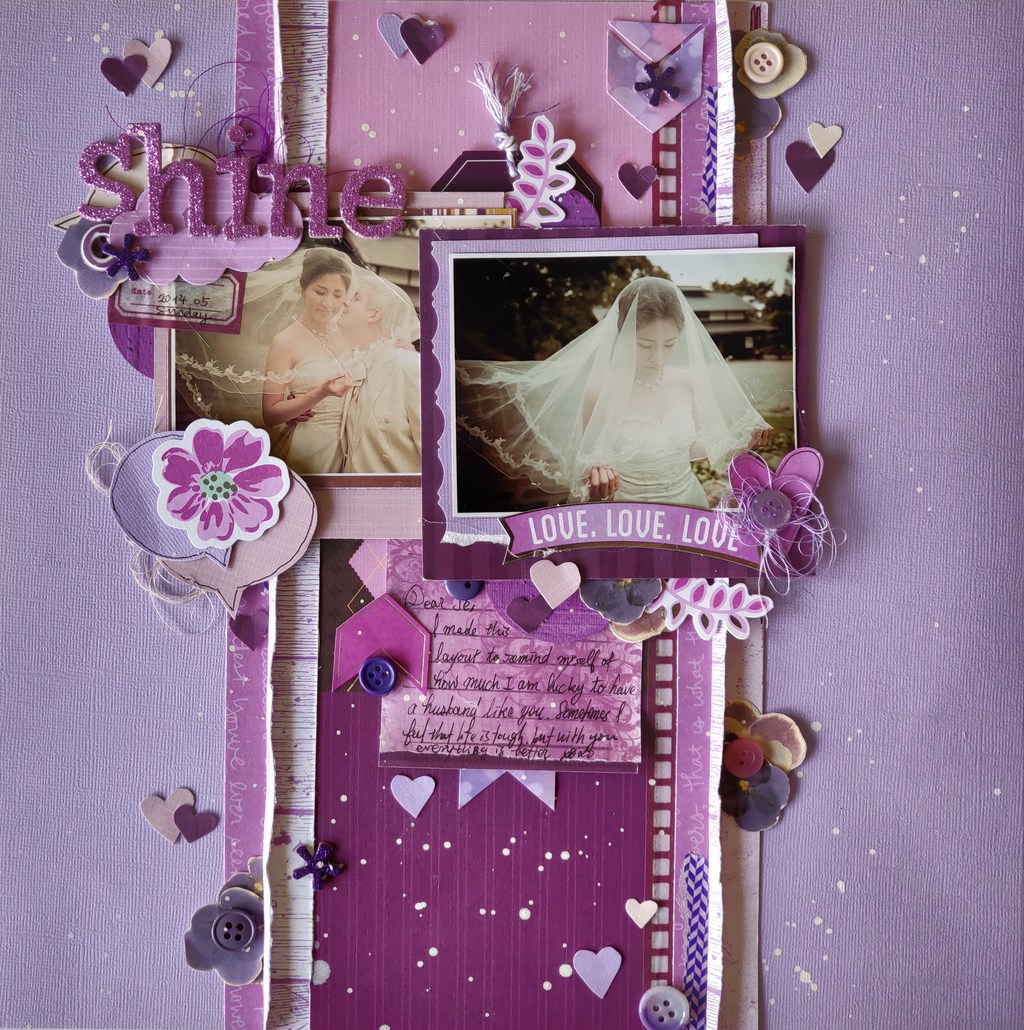 It's my first time to participate in the challenge organized by White with 1.The topic of August is to use the following sketch to create a layout with a focus on deep and pastel purple.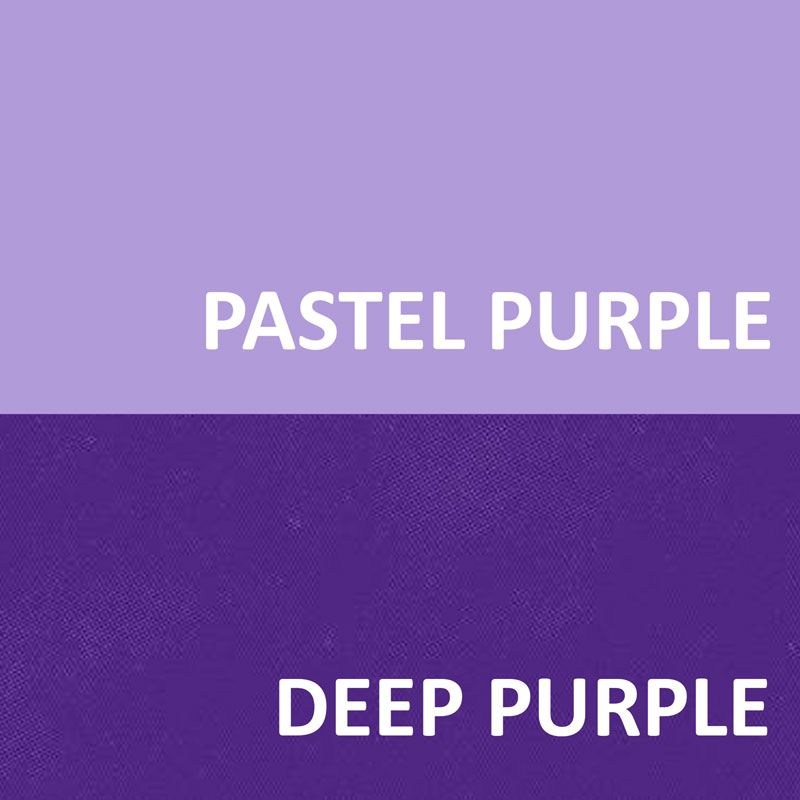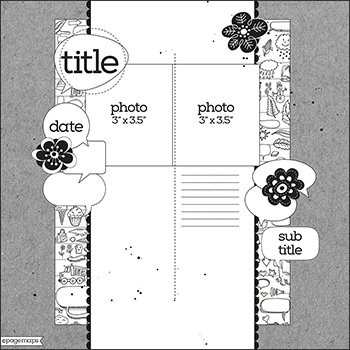 I seldom use purple on my layout, but I still found out enough purple supplies to create a layout for this challenge. I chose to use buttons, masking tapes, purple cardstock, thickers and a collection of purple die cuts. As to the photos, I chose my white and black wedding photos to add some "white" on the layout.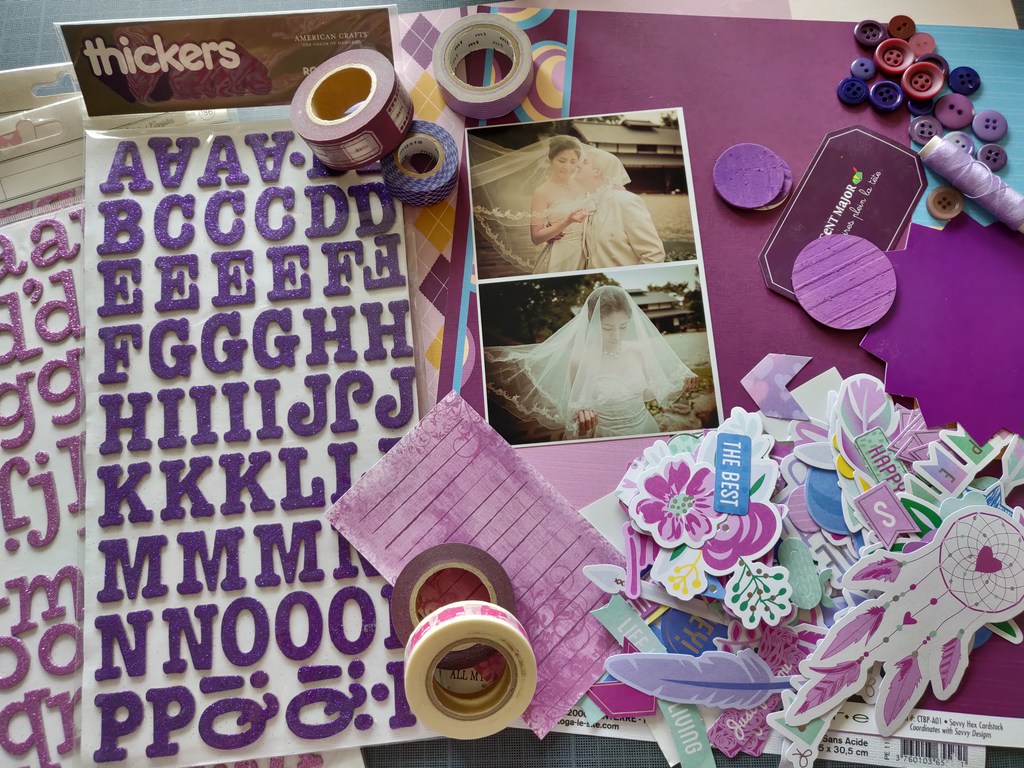 I aimed at finishing this layout during my son's nap time. I hence decided to simplify my process to focus on papers instead of using mixed media.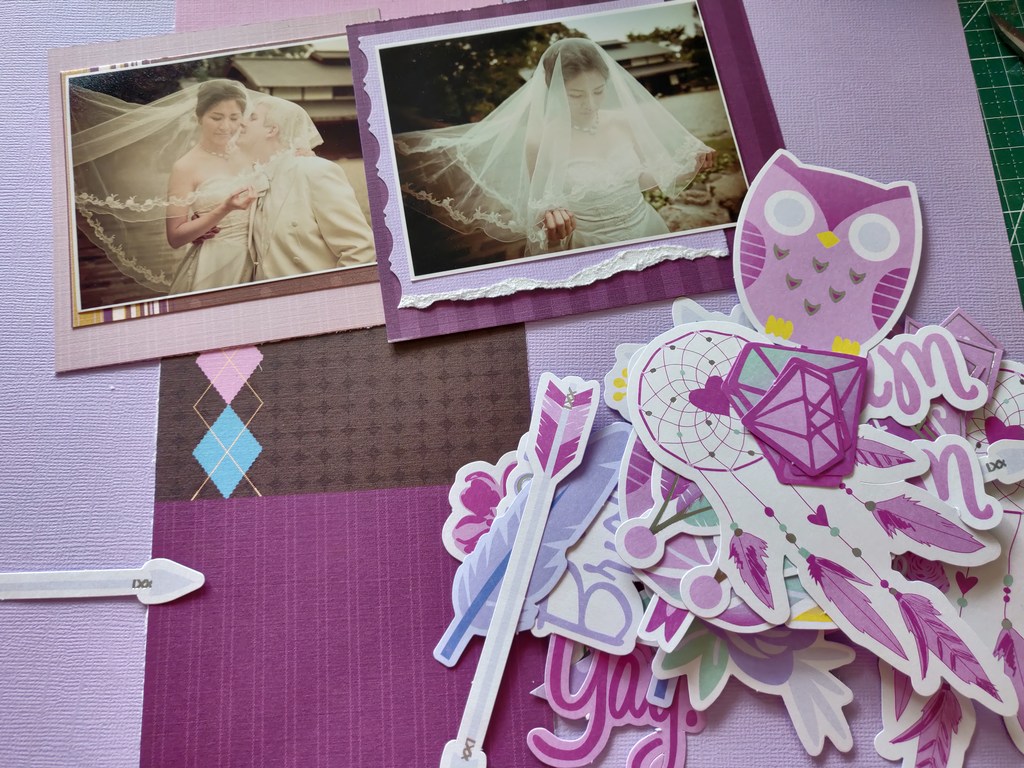 Following the sketch guideline, I placed my photos and embellishments. I also created some layers behind the photos with purple scraps.
I enjoyed a lot making this layout during my son's nap time. I tried to keep myself organized on the dining table as my son could wake up anytime.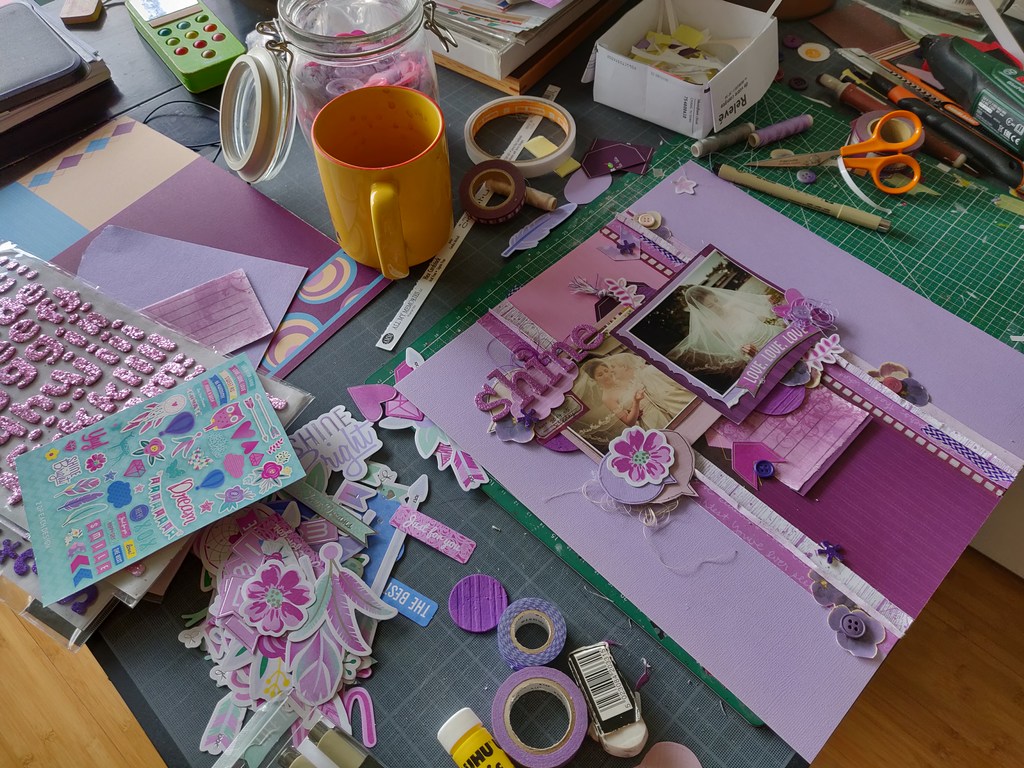 Once all the embellishments are decided, I glued them all down. It is probably my favorite part of scrapbooking process as I feel that everything is selected and the page is almost finished.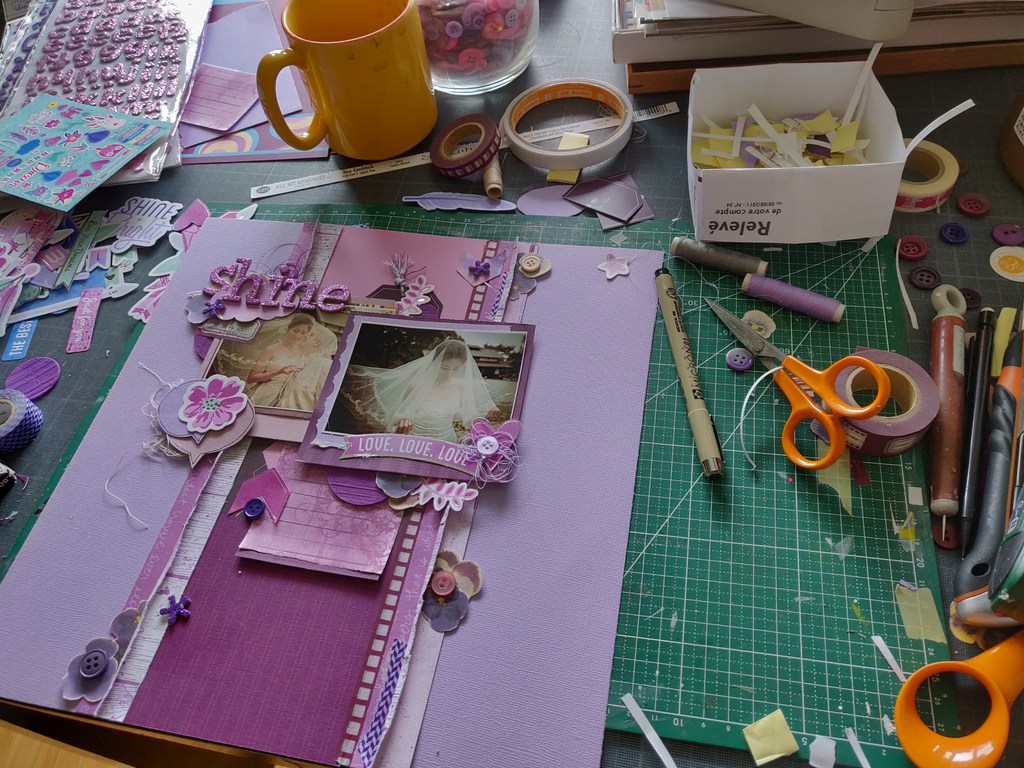 To finish the page, I added my journaling and splatted some white ink on the background.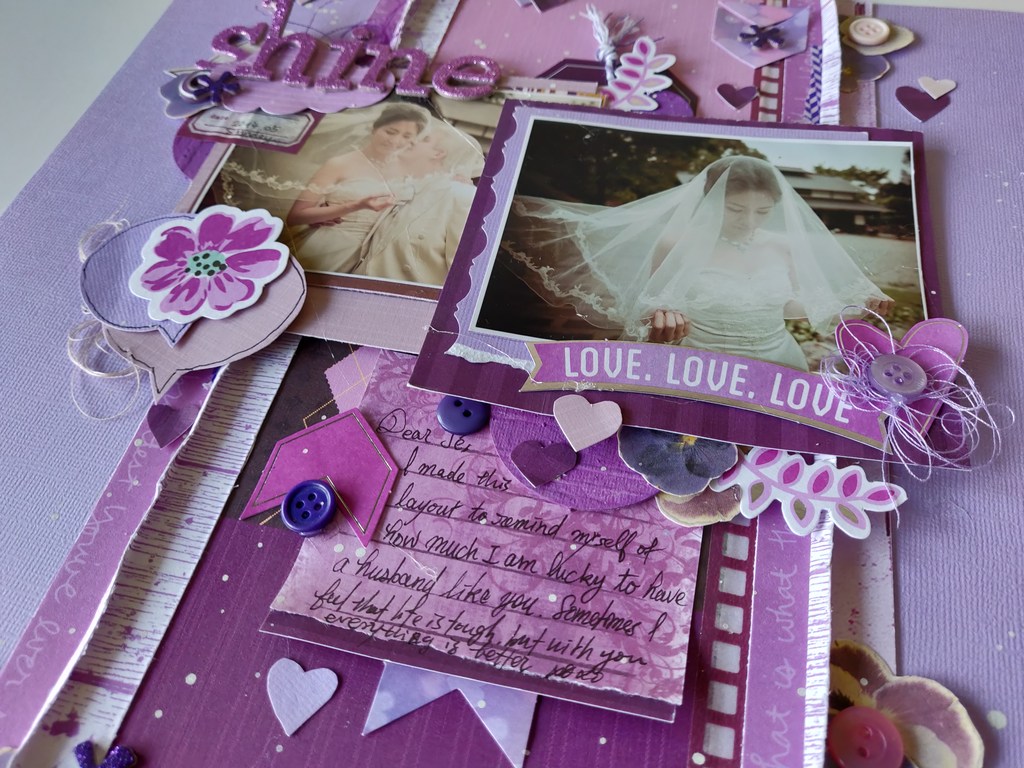 I also hand cut some purple hearts with scraps. Don't wast any scraps.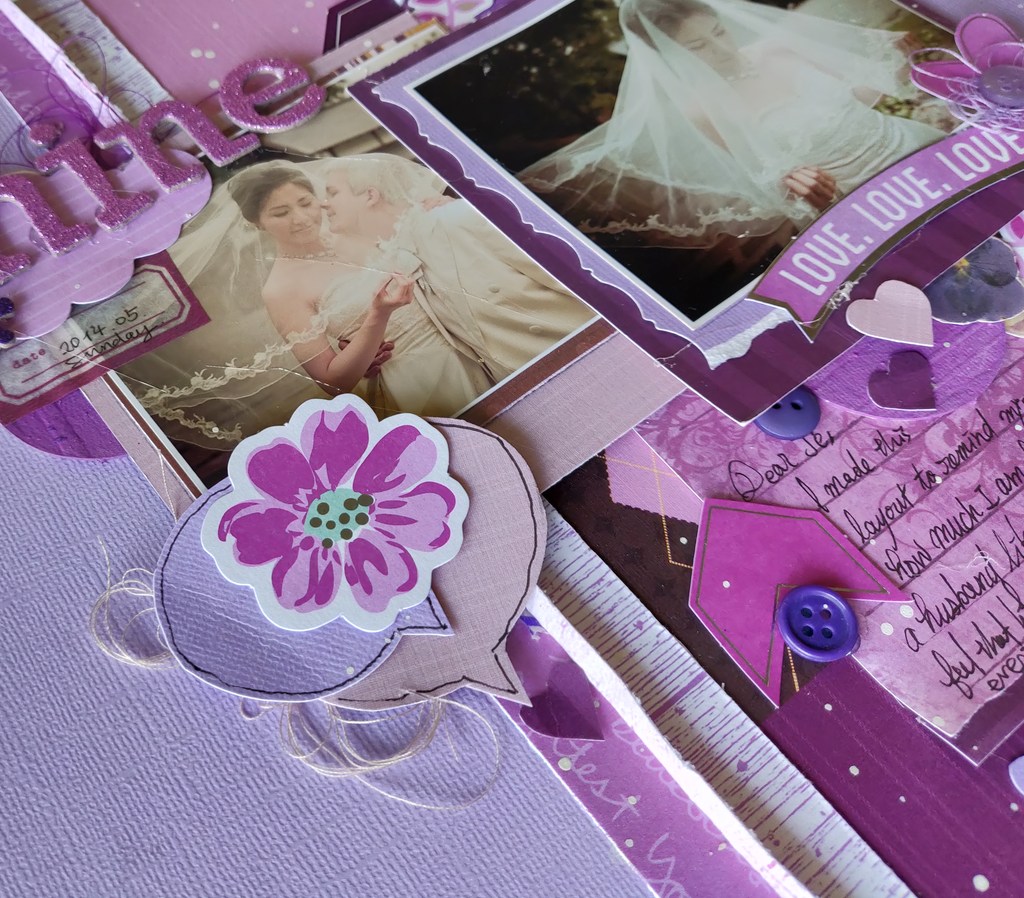 I created some layers on the top of photos.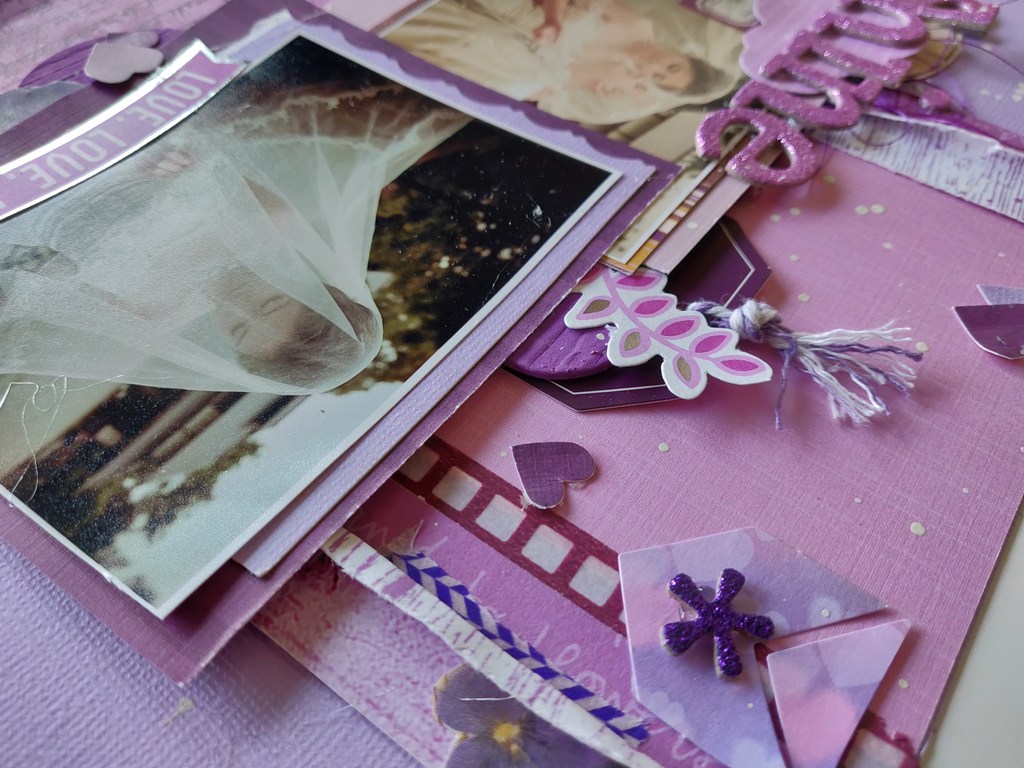 This light purple Thickers set is so shiny. It's time to make good use of them. I also added some purple threads behind the title.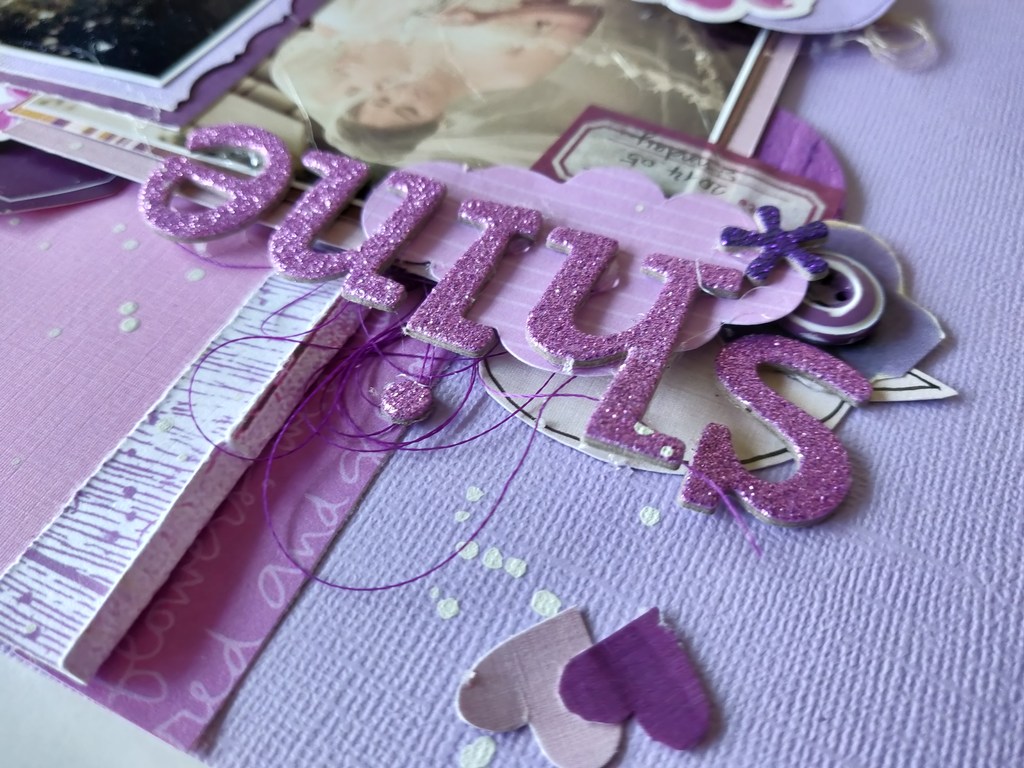 According to the sketch, I added some hand cut speech bubbles.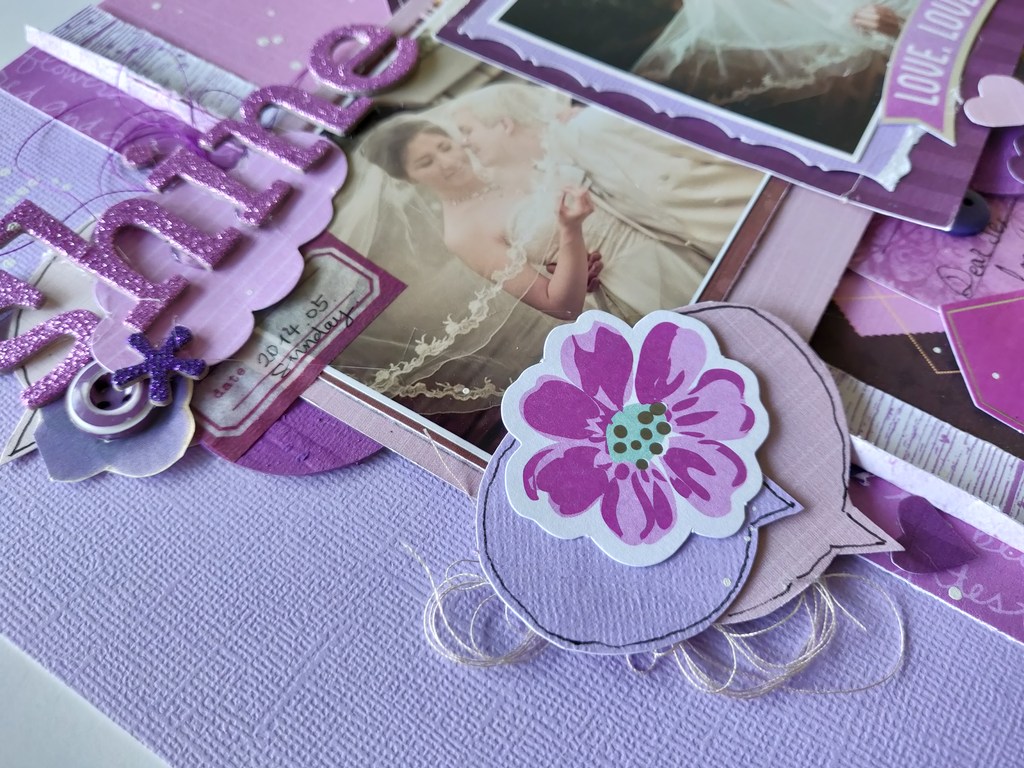 I like the layers I have created on the border. It is simple and efficient to create effects.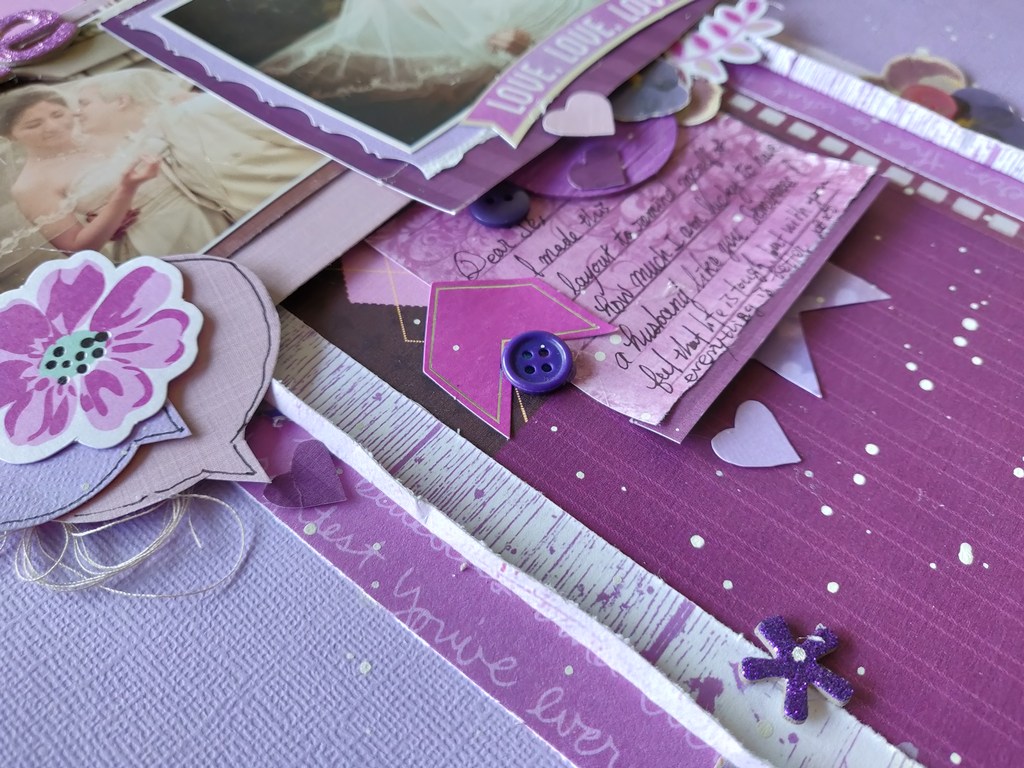 I also added some hand cut flowers here and there.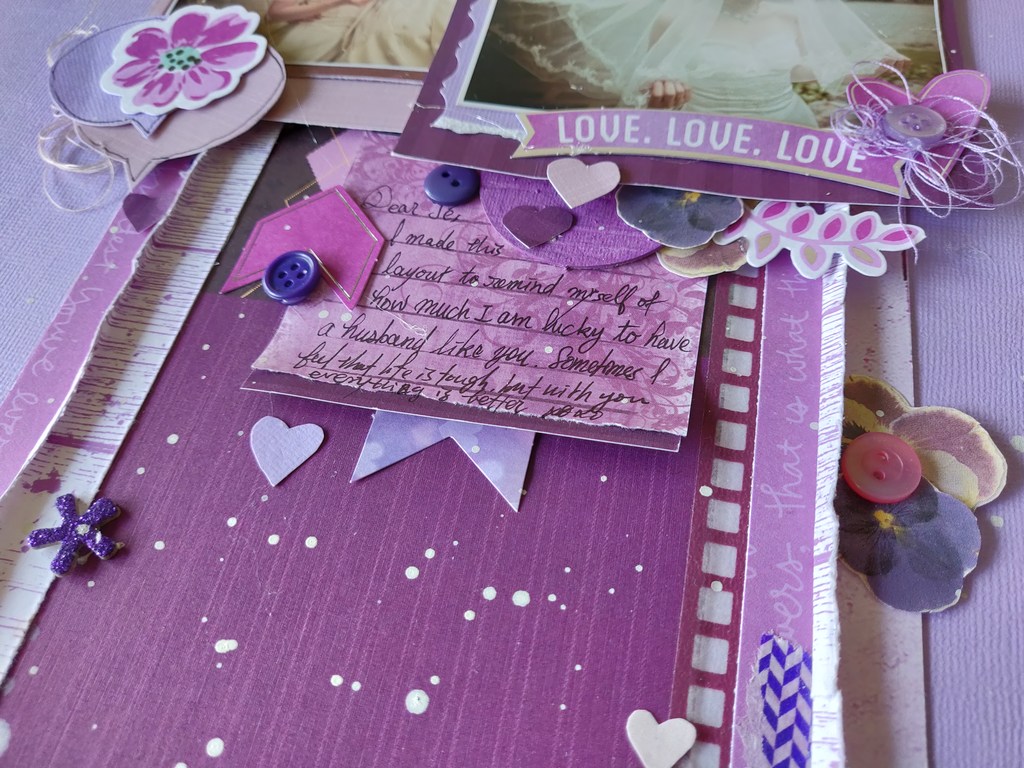 This layout is flat comparing to my previous layouts and I love it. It is because I glued down directly each sheet of paper instead of trying to save some scraps behind the photos. As I didn't use mixed media, the background is not wrinkle, either. I think I'll try to do more pages like it as it looks very nice.