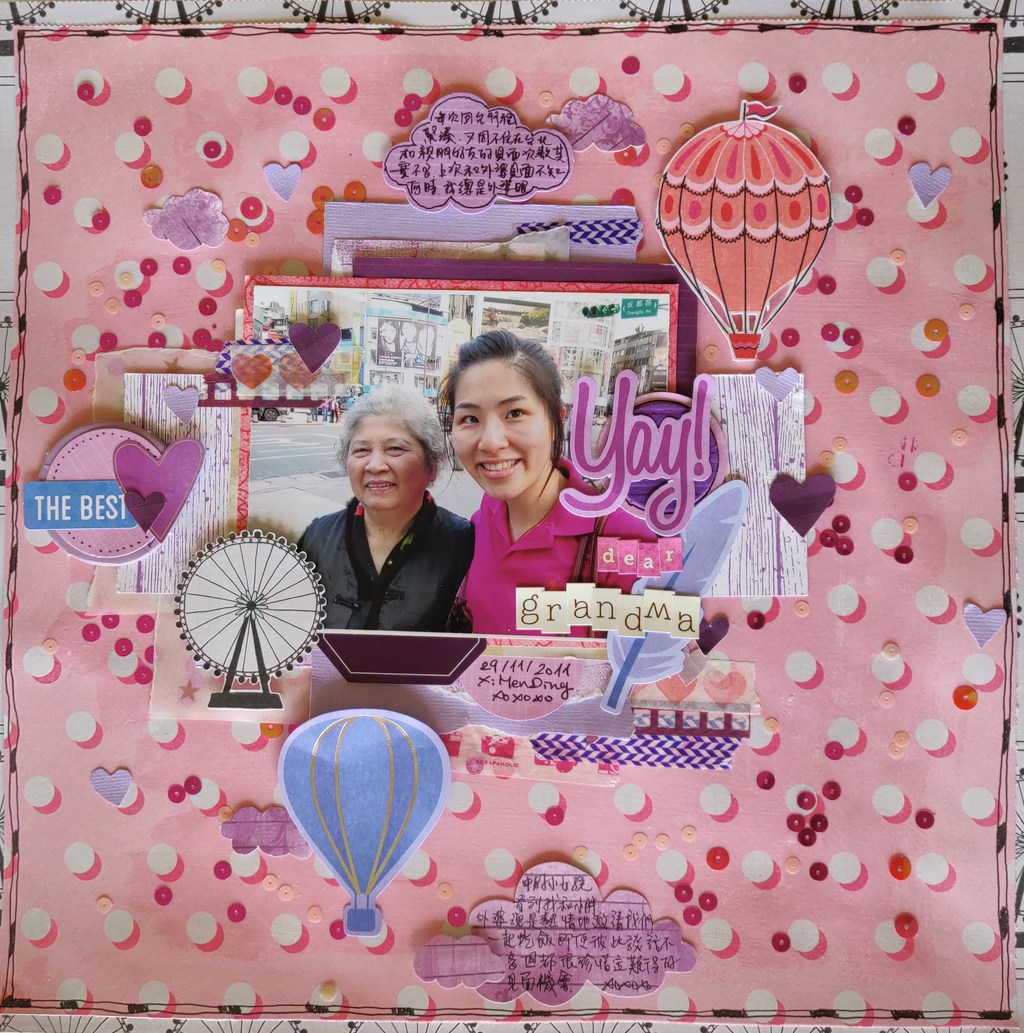 This layout is made for CSI (Color, Stories, Inspirations) August challenge. Based on the Case file NO 291 inspiration, I chose pink purple color scheme and hot-air balloons as a starting point for my layout.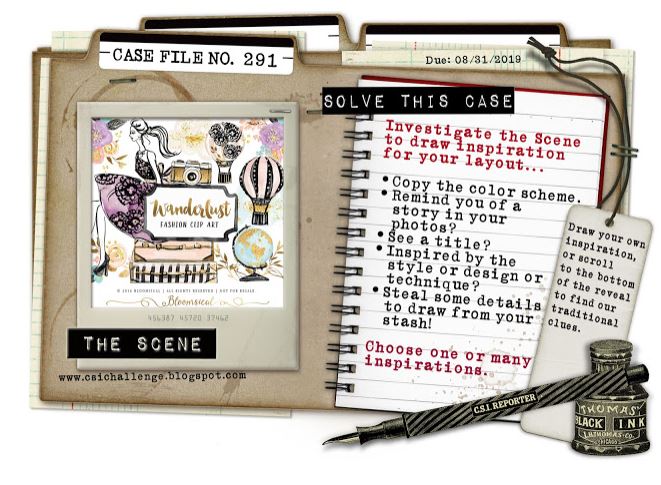 In addition to some purple scraps, I chose to use some patterned papers from Maggie Holmes' Carousel collection. I hand cut a hot-air balloon and a Ferris wheel out of two sheets of patterned paper from this collection and used them and some purple die cuts from my stash to decorate my page. I used a photo with my grandmother when I was back to Taiwan to visit my families back to 2011. I haven't printed photos in a large scale for two years as it takes time for me to select the photos of my son, Ambroise. I hence scrap old photos for the moment.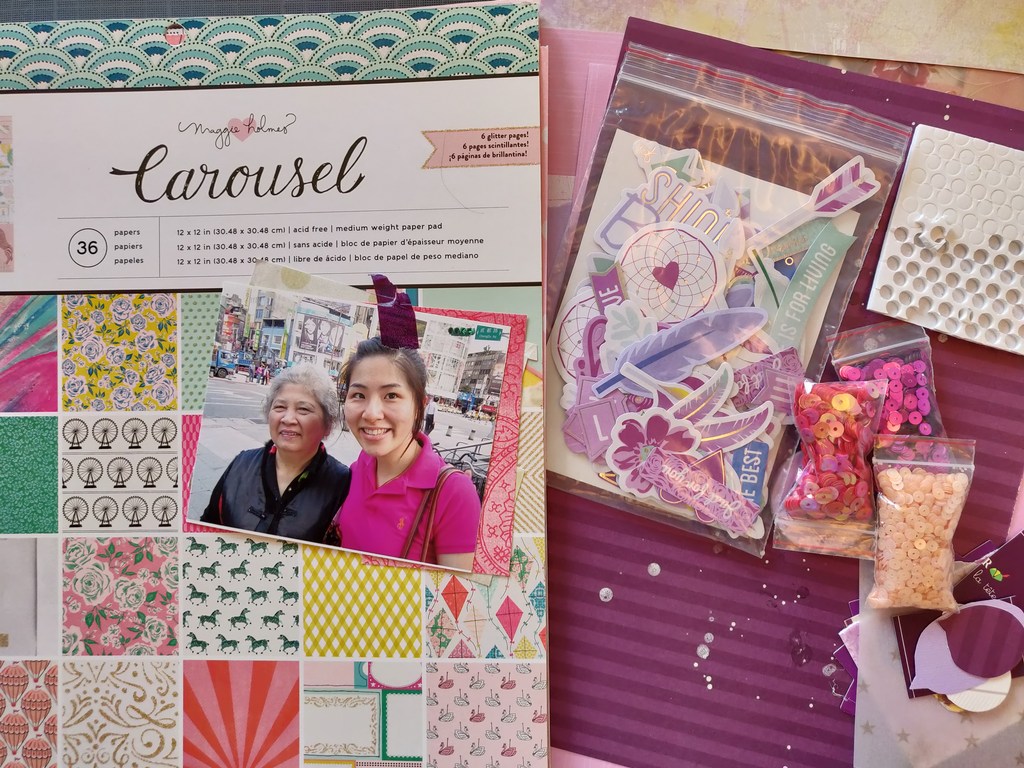 After taking out all my supplies, I firstly focused on the design around the photo. Once I had a rough idea, I took away the photo and scrap papers used to create layers for the photo so that I could work on the background paper.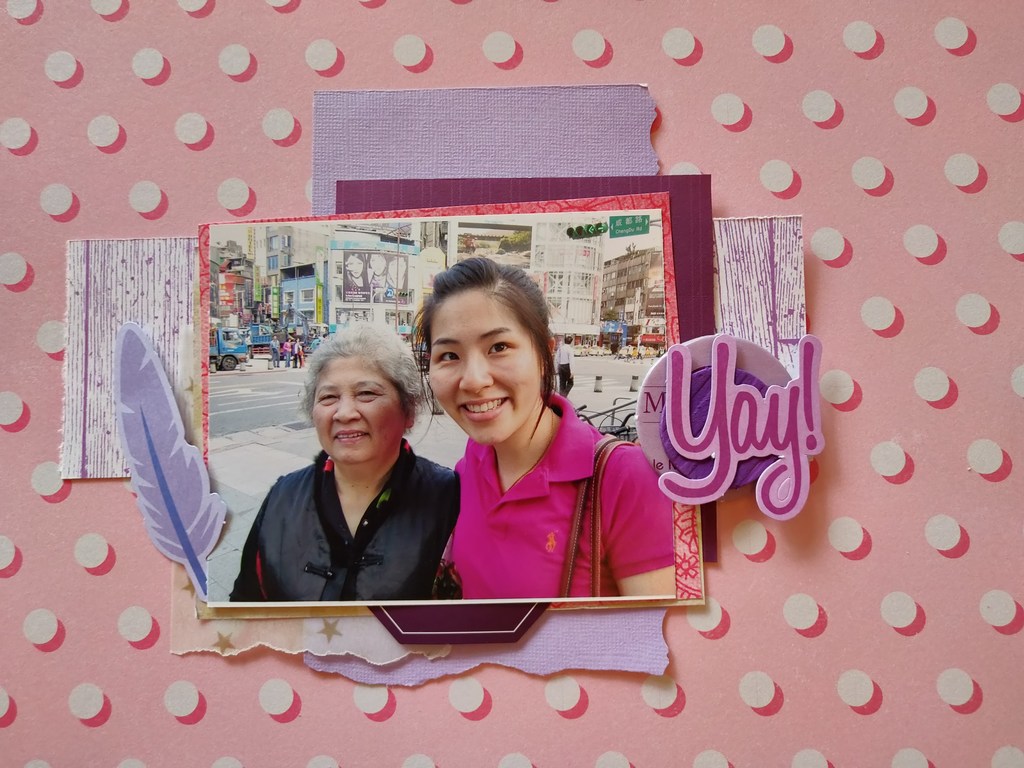 I applied some Mod Podge to adhere squines. Once the background is dried, I started to decorate the page by adding some embellishments here and there.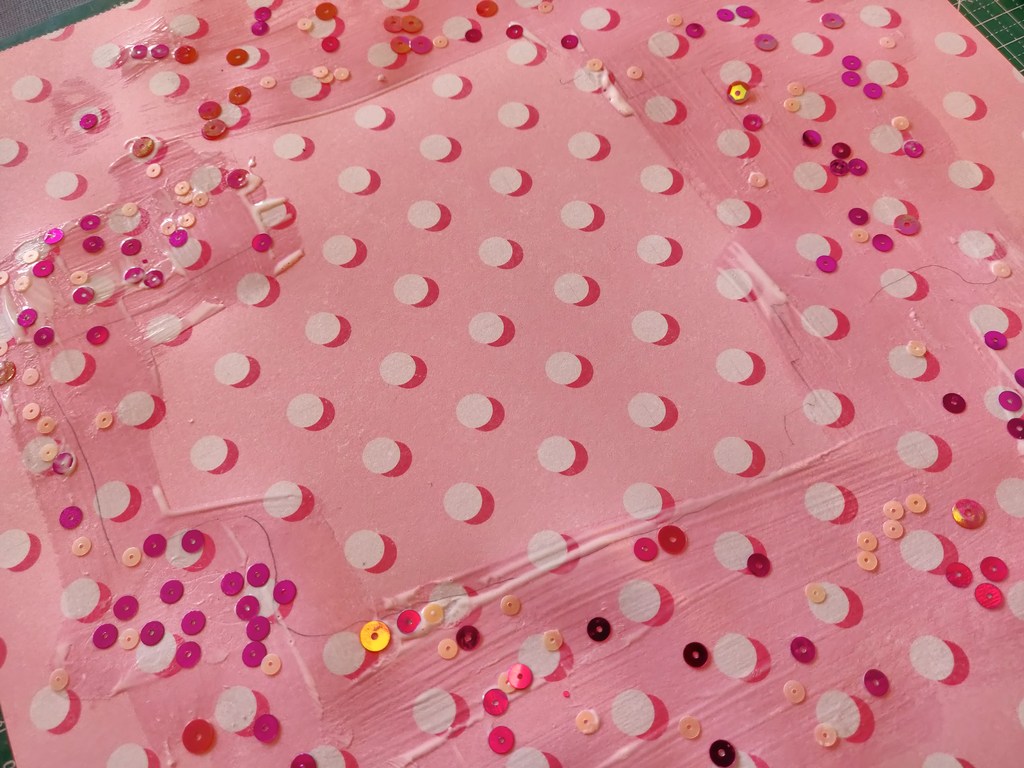 Here are some close-ups of the layout: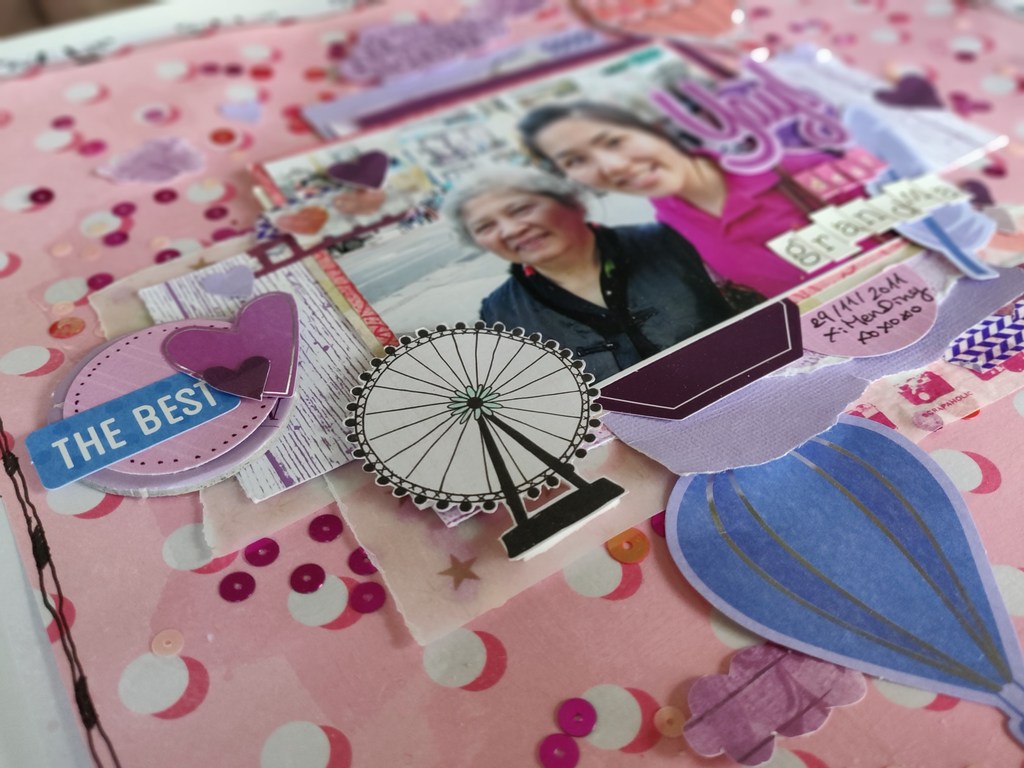 I love the hand cut hot-air balloon.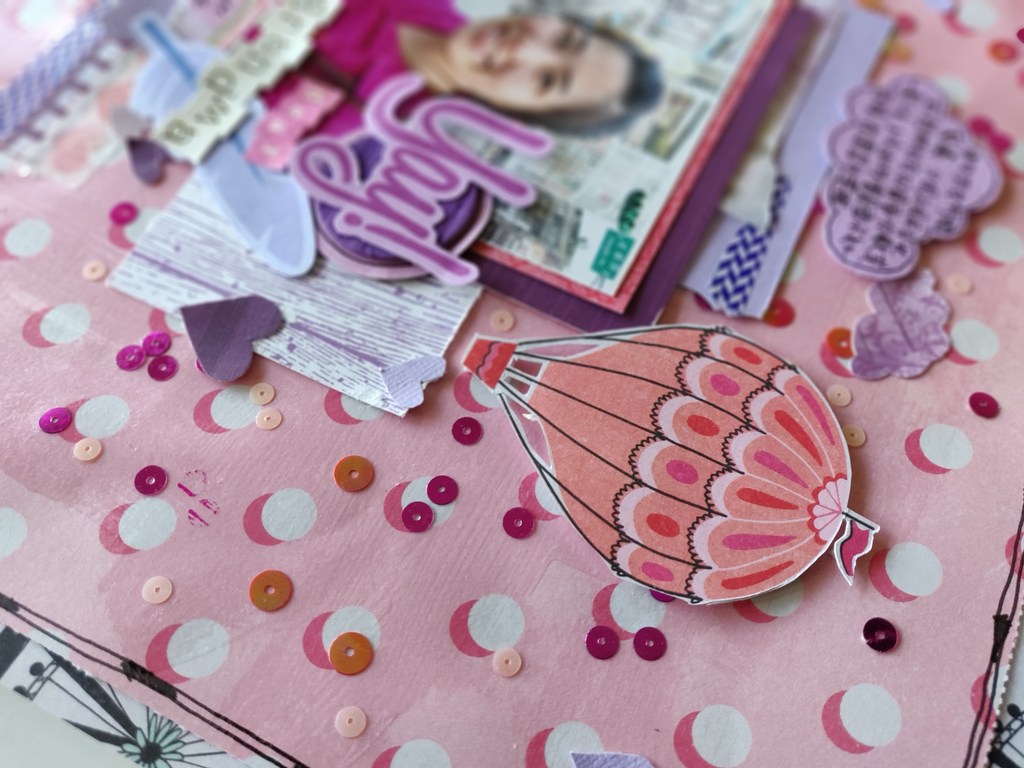 In addition to some hand cut heart shapes, I also hand cut some clouds for my journaling. The title is a combination of a piece of die cut (Yay!) and normal flat letter stickers.
I like to create layers for my photo. I think it is the simplest way to decorate the photo.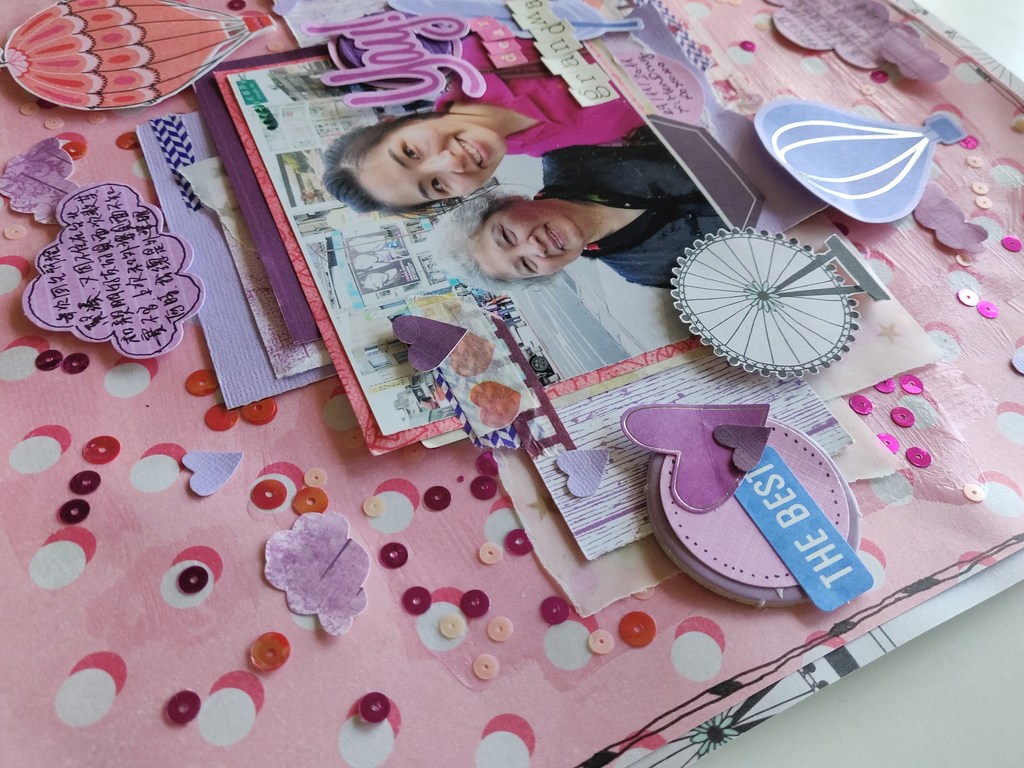 After creating two layouts with purple color scheme in a row, I think I start to like using this color for my layouts. What a surprise! 🙂