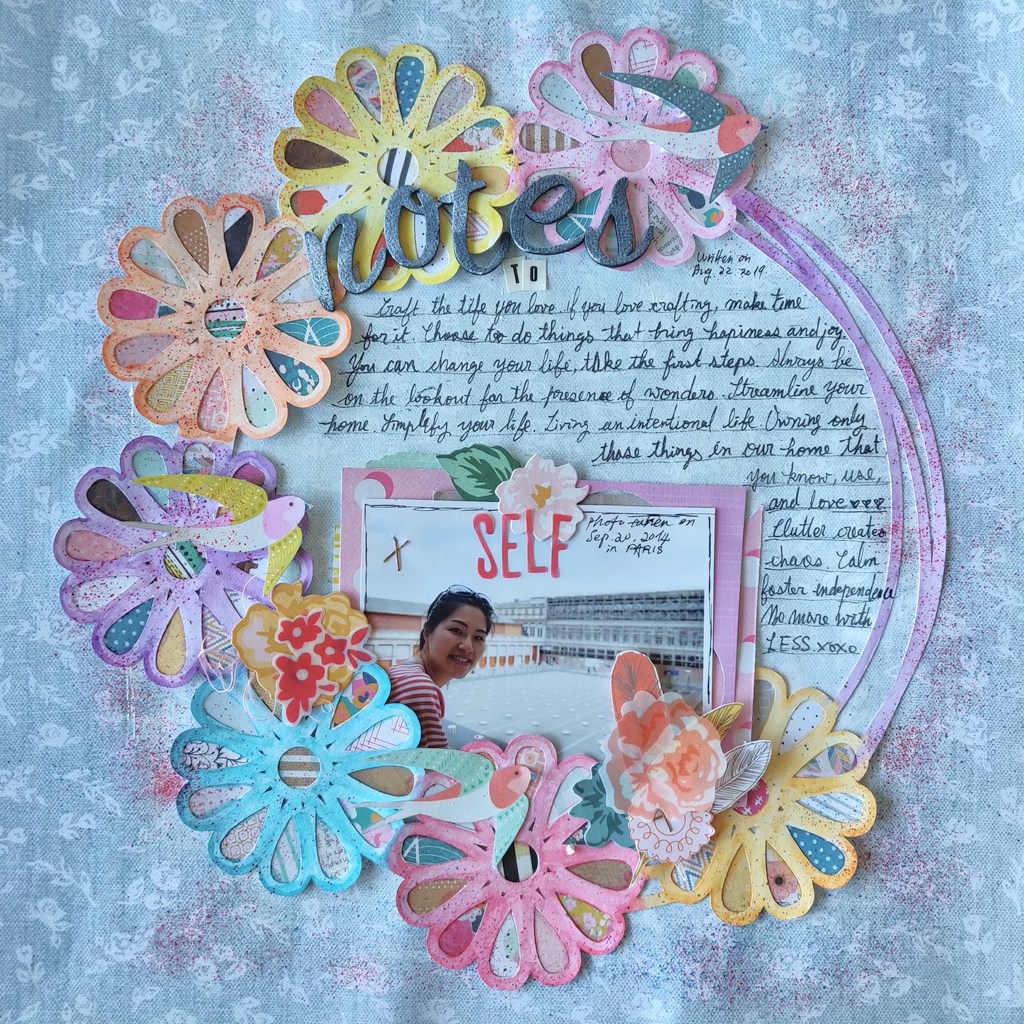 Here is my layout for Lasting Memories #458 challenge. The topic of this challenge is about flowers. I have many supplies related to flowers and it is hard to decide what I want to use. It has been a long time since I used my Silhouette. Therefore I thought that it might be a good idea for me to use a flower frame cut by the machine. I used Maggie Holmes' Bloom collection for this layout's background and embellishments.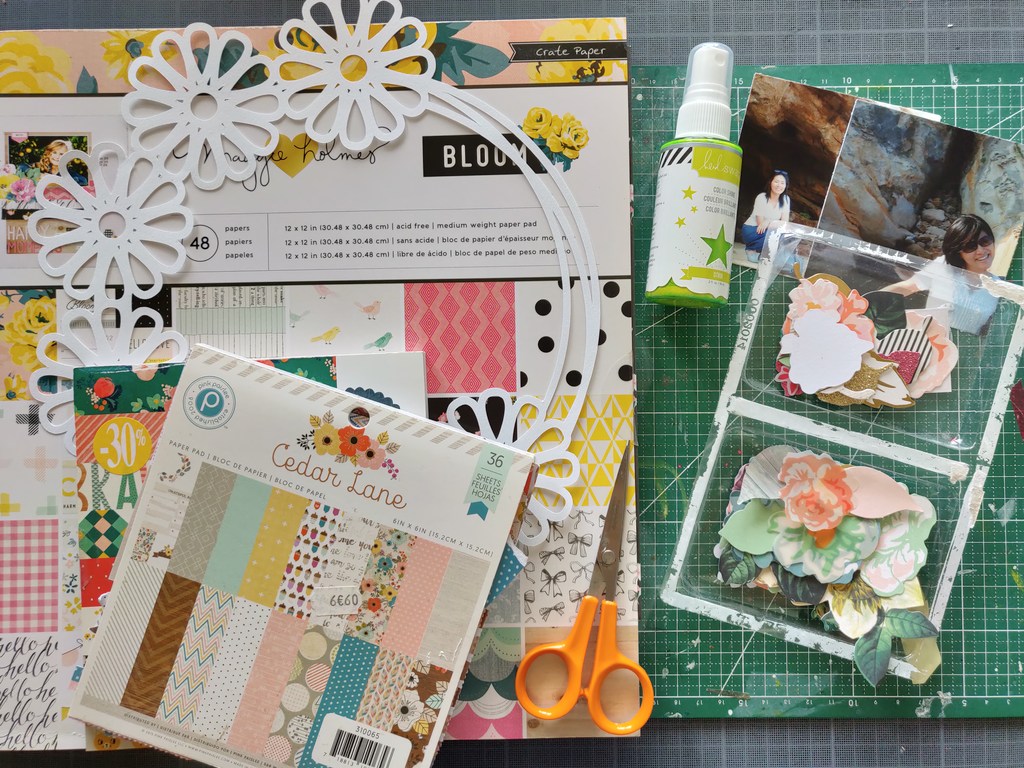 I also backed up the flowers with 6×6 paper pad from both Pink Paislee's Cedar Lane and Basic Grey's B-Side collections.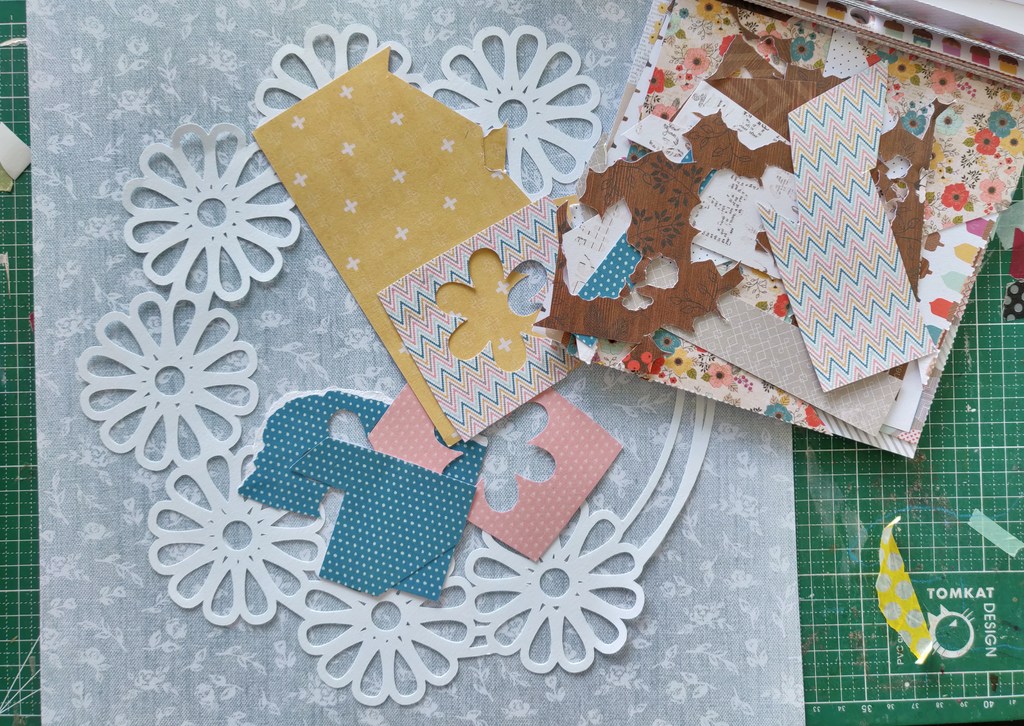 It is very easy to back up these flowers petals with scrap papers.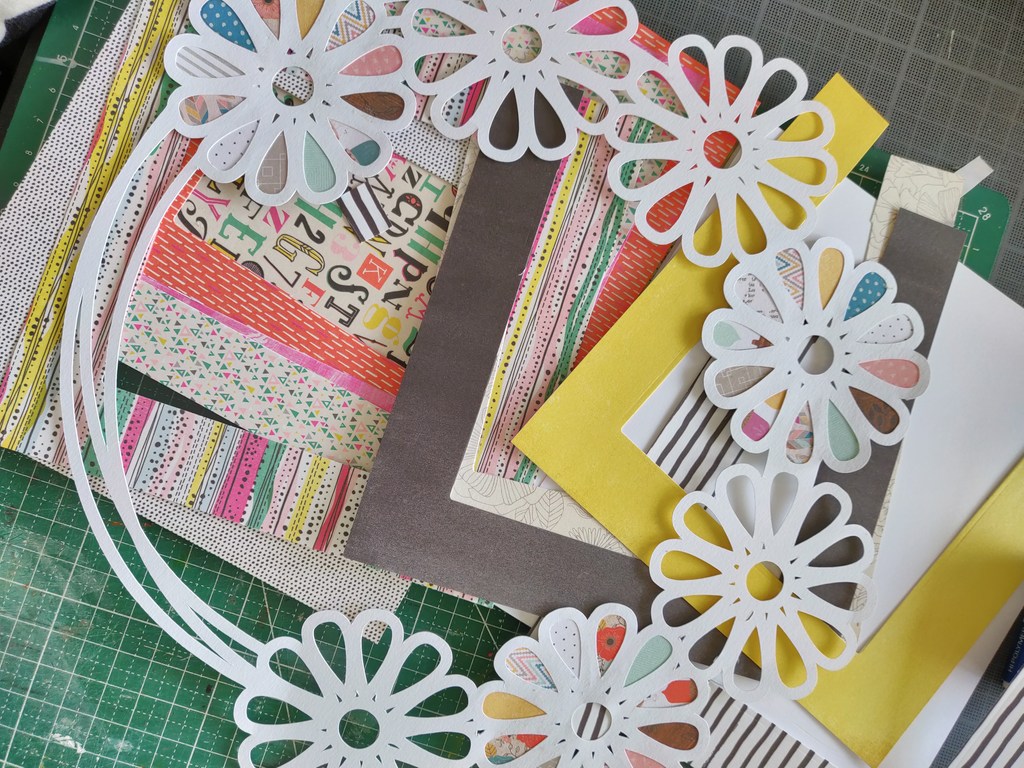 As it took time to decorate my page in this way, I tried to do it when I wanted to free my brain.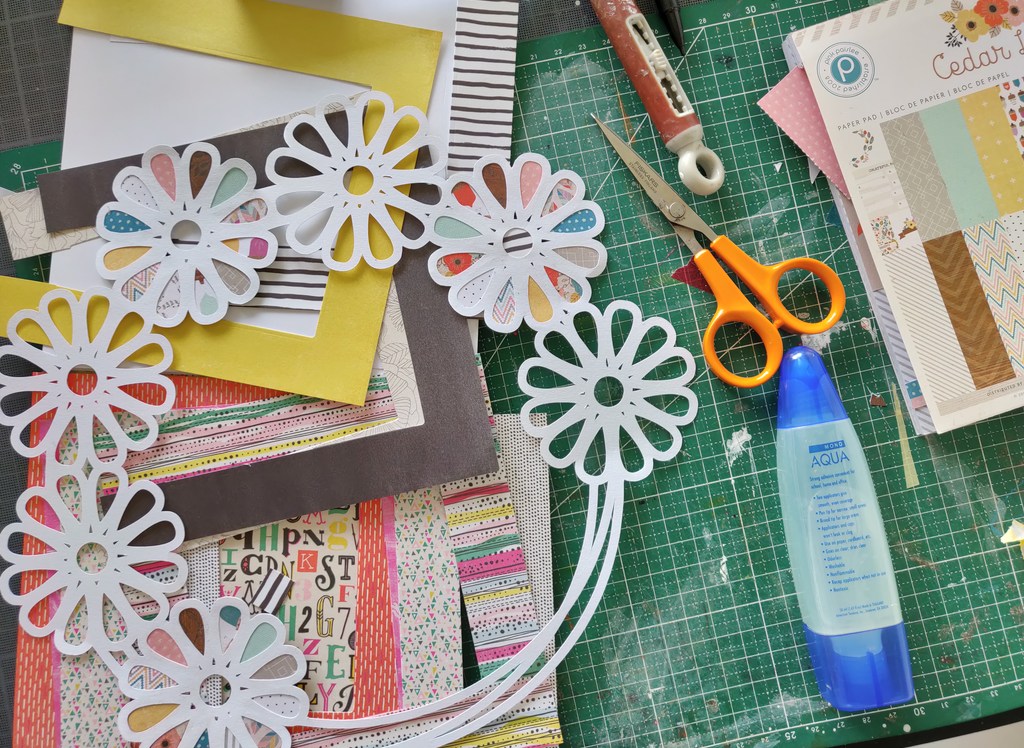 Once the flower frame is done, I used double sided tape to stick it down on the background paper. Once it is done, I felt that I have completed 3/4 of the page.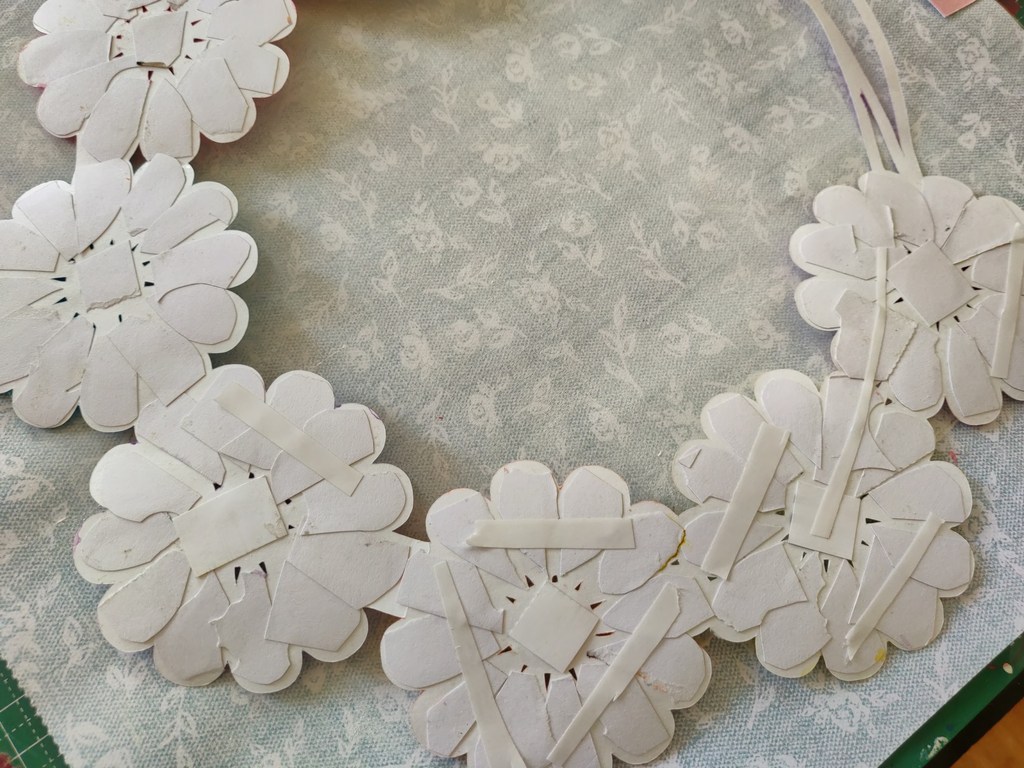 As I didn't find the two photos I wanted to use when I stated to decorate my page, I could only take a random photo of myself from my stash.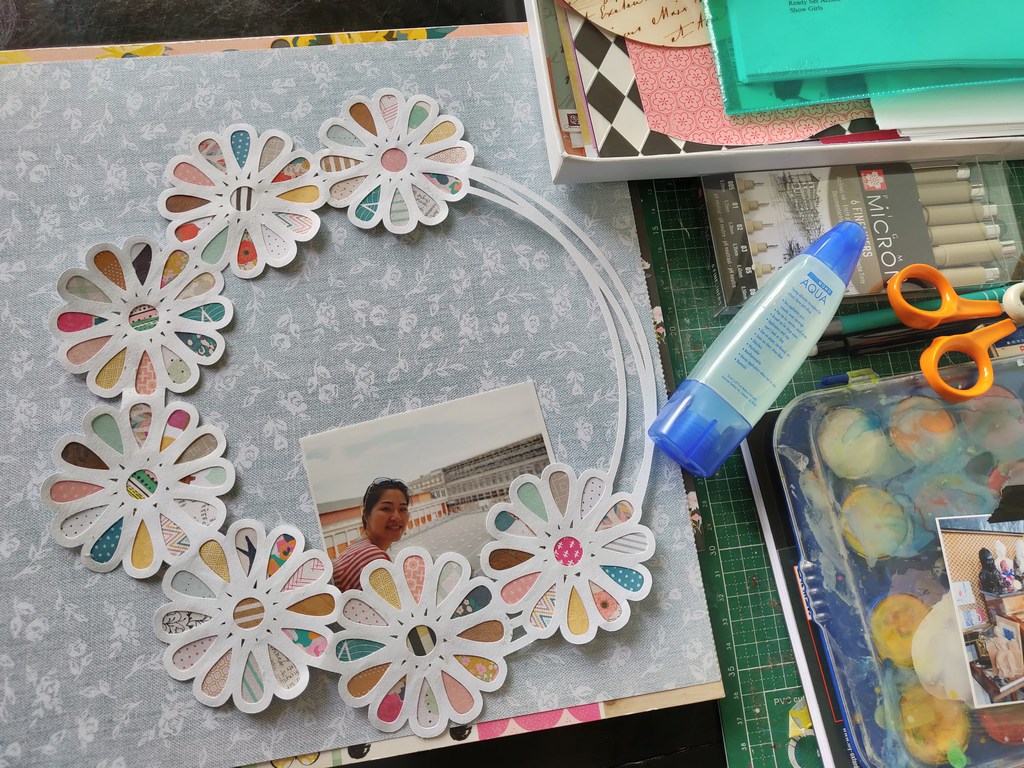 I painted some watercolor on the white part of the flower frame and added some embellishments here and there.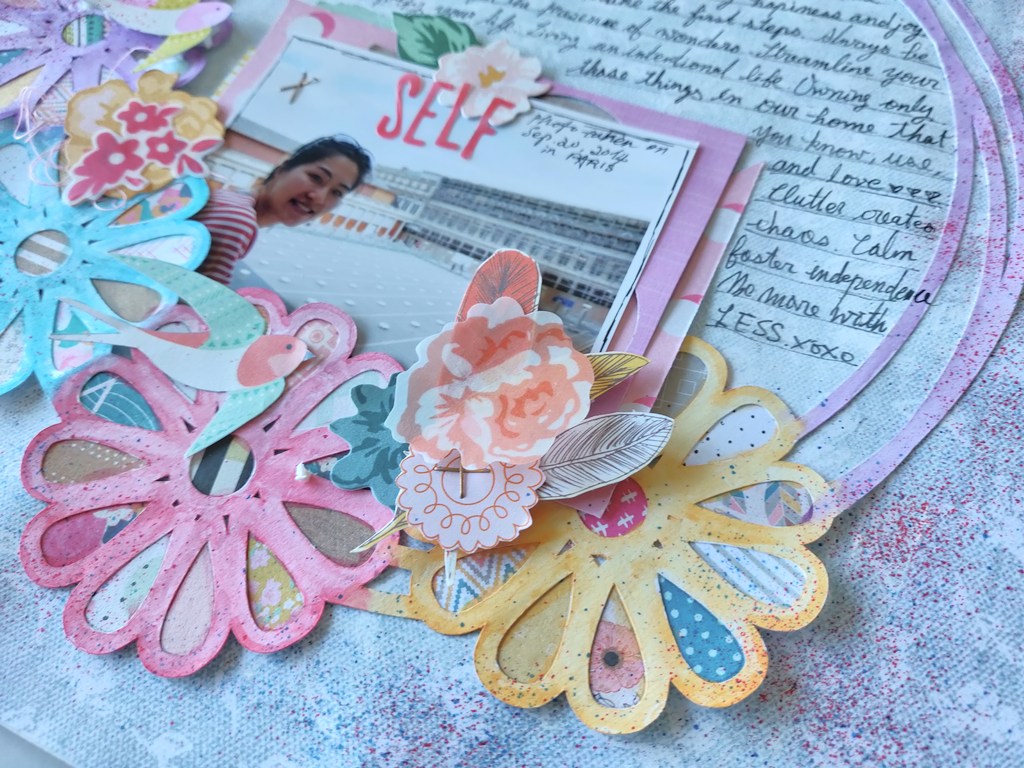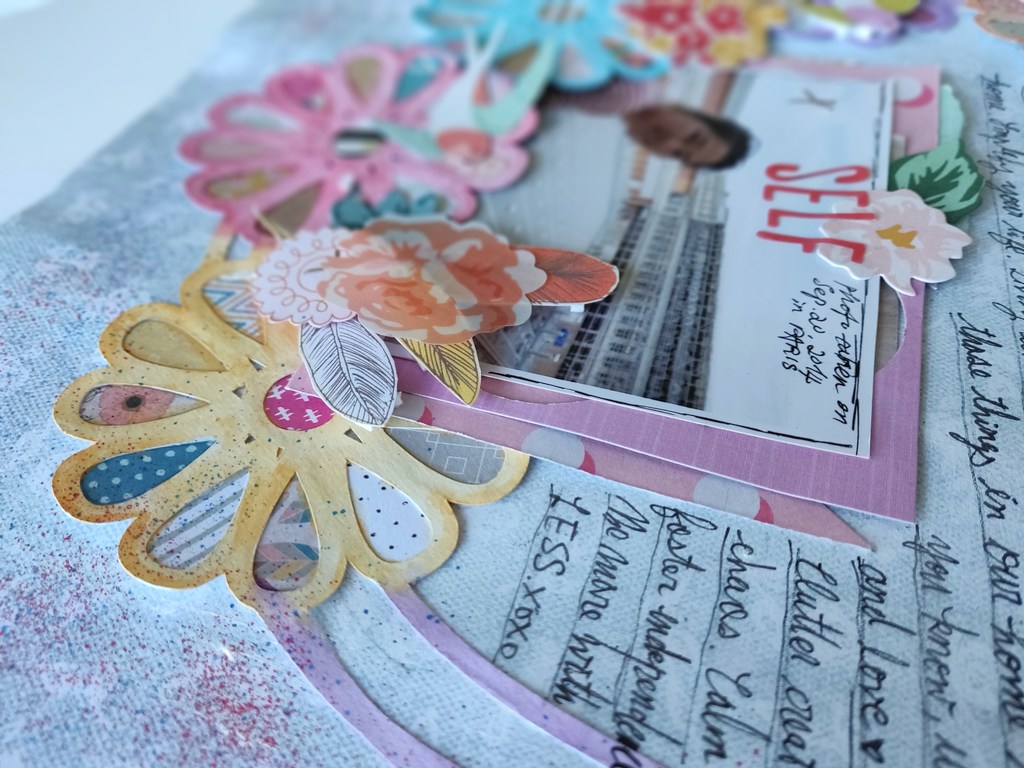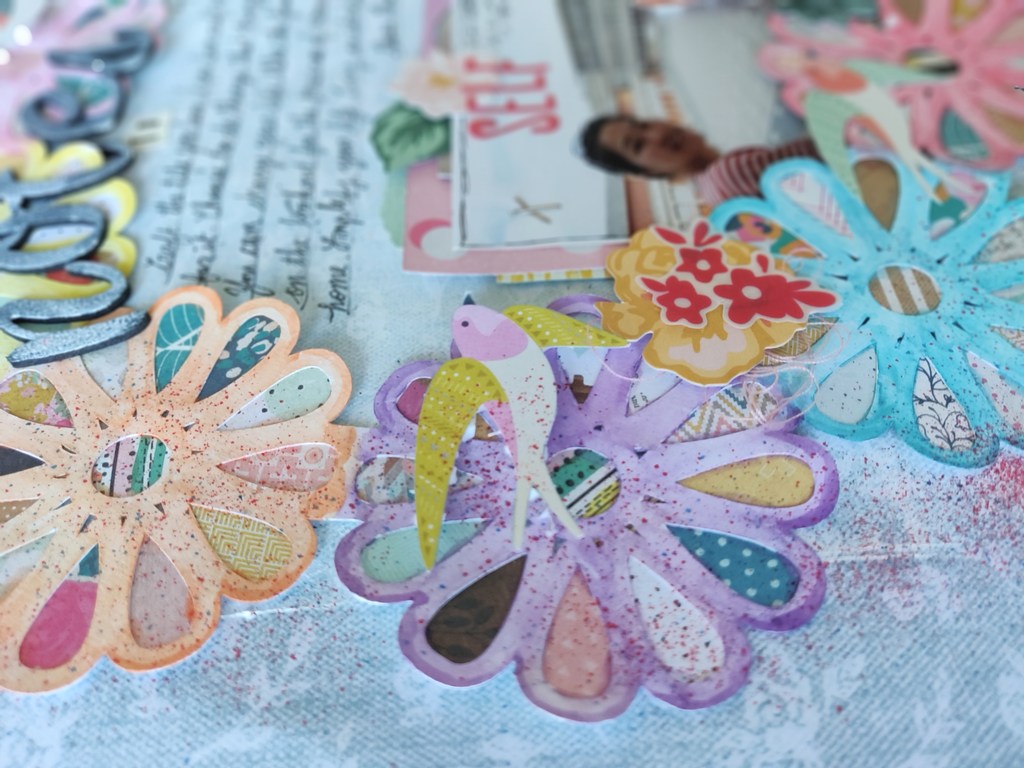 I used both Thickers and flat stickers for my title "Notes to Self". I painted some white Gesso on black letters to tone down the color a little bit.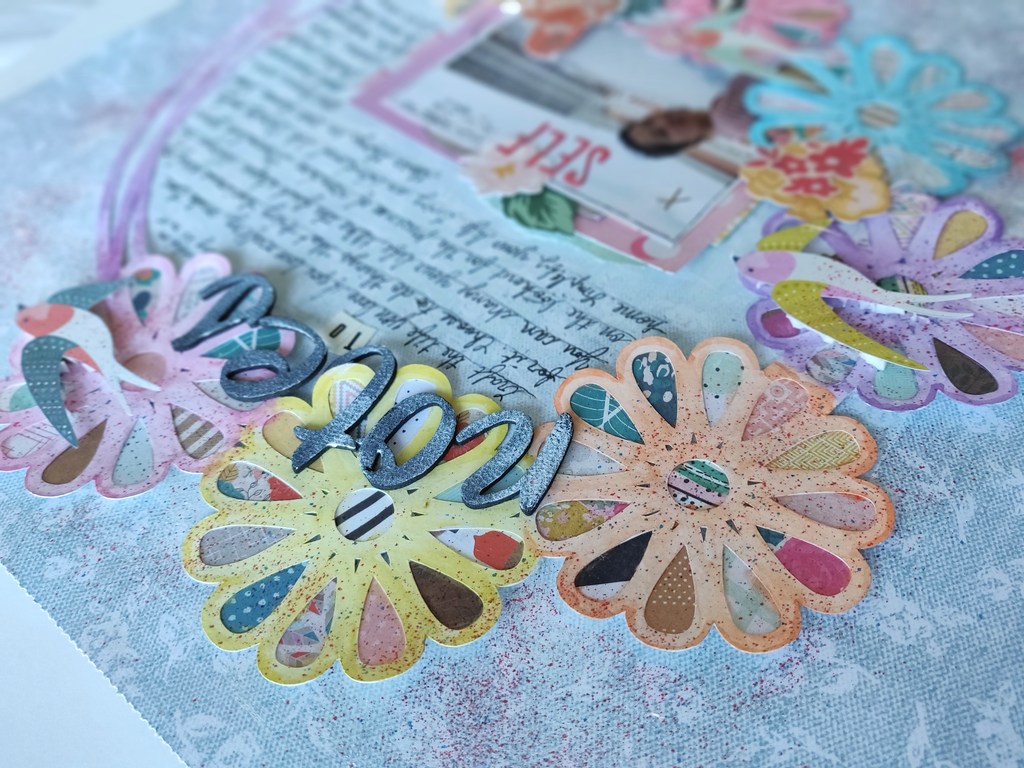 The empty spot inside the flower frame is for my journaling. It is obvious that I wanted to fill the empty space with all I wanted to say to myself.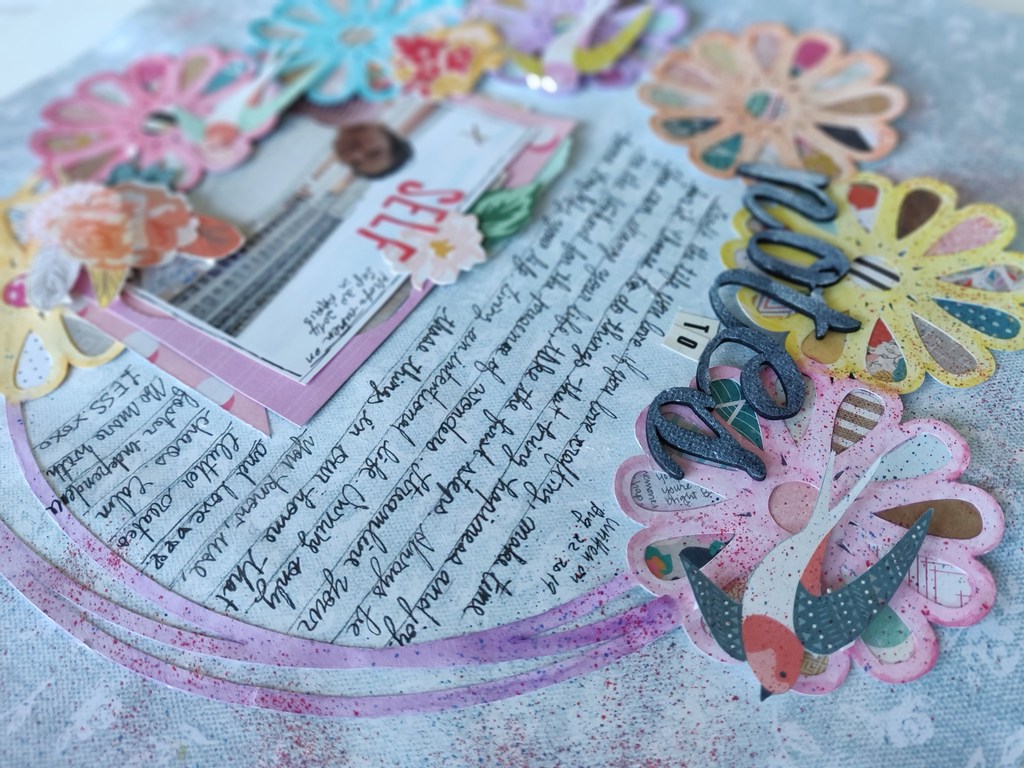 Even though I can only scrapbook at odd moment, I feel good to be able to make something whenever I can. It could be better if I am more organized and efficient when it comes to scrapbooking, which is one of my goals to be achieved.