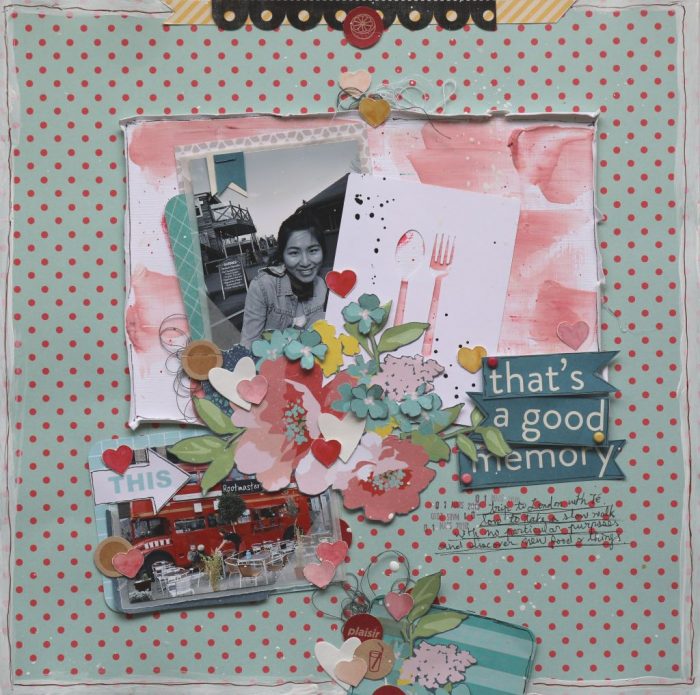 I created this layout for Hip kit club's June 1st Friday Sketch challenge. The following is the sketch I followed.
This sketch is not easy for me as I spent some time in finding out the combination of different pieces of scrap paper. I hand cut some flowers and pink hearts and tried to place them according to the sketch.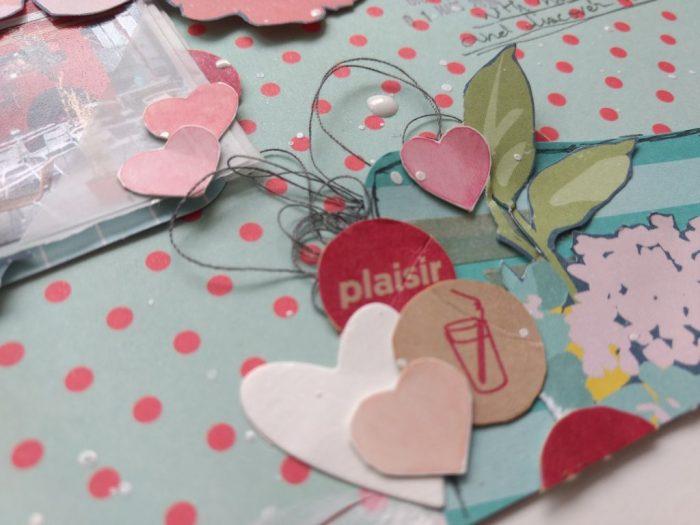 The title is from a project life card. I like to use ready-to-use title and project life card serves a good purpose.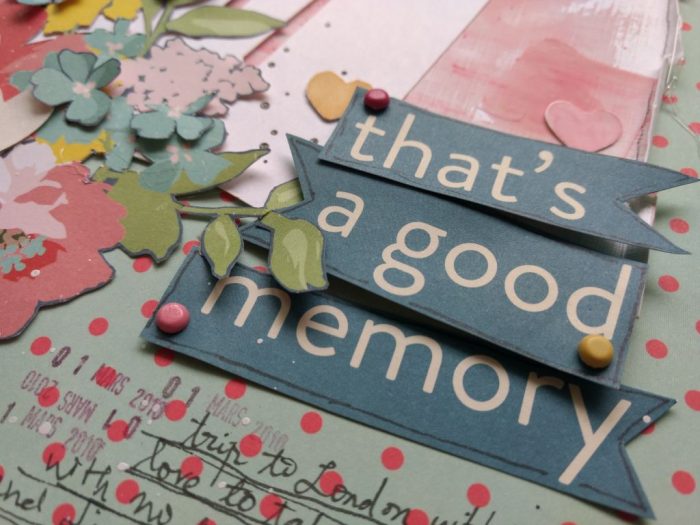 Here is the close-up featuring the cluster I created in the center of the layout.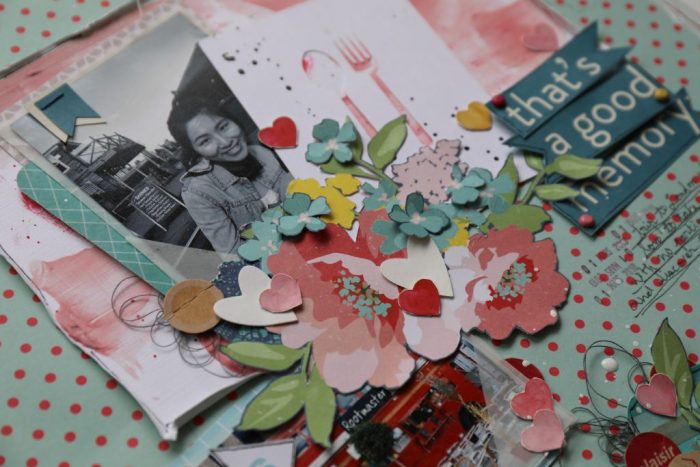 It is not easy to choose photos for this sketch. However, I managed to find out old photos of my trip to London back to 2010. I'm glad that I take this chance to scrap old photos that brought back good memories to me.