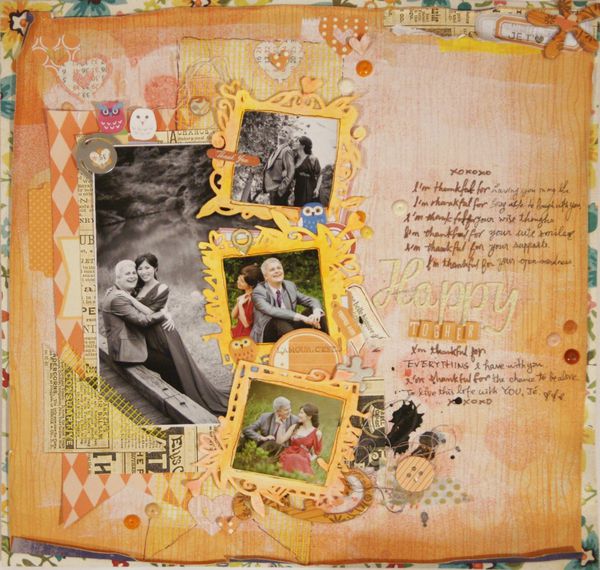 This page is made to participate in three challenges in one page.
The first one is Creating with Paper and More November Word/Color challenge: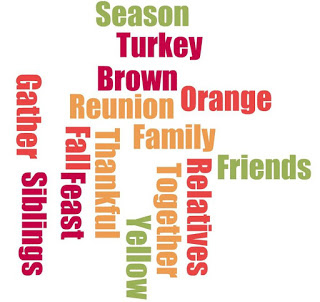 The second one is Tic Tac Toe November challenge from through the eyes of Rochelle Spears: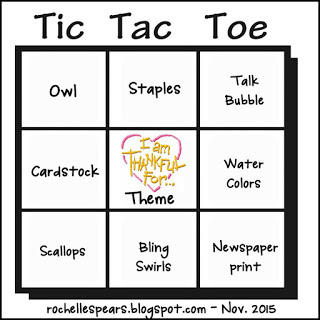 The third one is the sketch from GrandDiva's creative corner: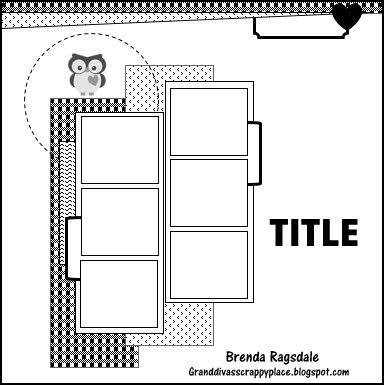 I enjoy doing this combined challenge, which focuses on the theme, colors and sketches respectively. In this layout, I use four wedding photos. I keep one as the original 4X6 size and trim down other three ones  so that they can be fit into the frames, which are designed by Wilna Furstenberg. I color these frames with autumn colors (yellow, orange and some pink). It is not easy to keep this layout not that busy as the sketch includes two stripes of six squares. That's the difficult part I found in this challenge. As to the theme, I choose "Thankful". I am thankful for my husband for many reasons, but I only write some of them as I don't want the page to be even busier. I will keep other reasons for other layouts then. 
As to Tic Tac Toe challenge, I choose the diagonal line: Owl, I am thankful theme and Newspaper print. Newspaper print pattern paper I use to mat the photo is from K&C company's 6×6 paper pad that I bought in 2003!!! Currently I try to use as many as old stuffs to free my space, so I'm glad to dig out such old items and use them.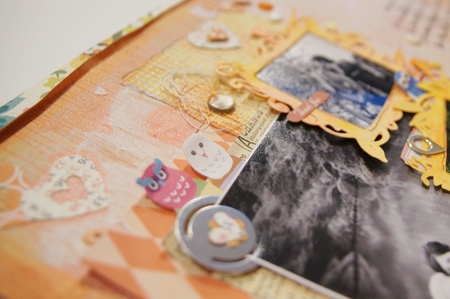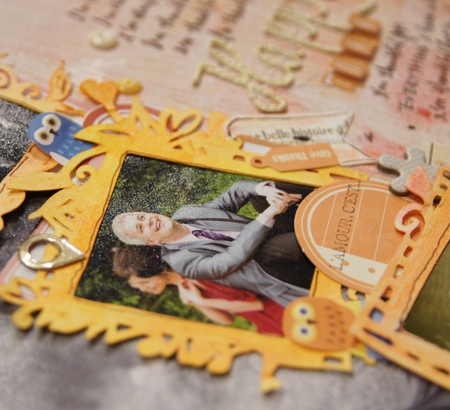 There are 4 owls in total in this page. Two are on the top of the 4X6 photo. The other two are inserted in between the photo frames. These are owl sticker notes that my husband and I bought in a stationary store and we gave that to my mother-in-law as a small gift. She has a great collection of different kinds of owls. Each time I see owls, I think of her. 🙂  Since there are many pieces of sticky notes for different owls in the package, my mother-in-law shared some of them with me. I could say that is the only owl that I have in all of my stash and I love to use them in this layout.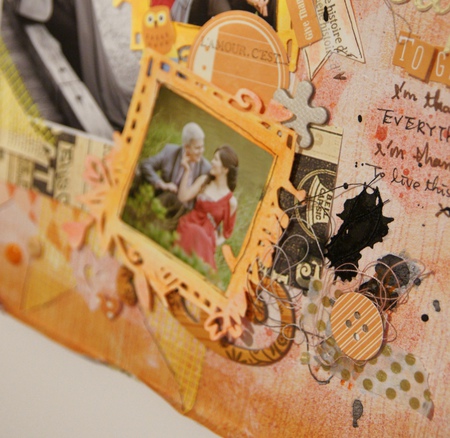 I think I'm getting busier with my scrapbooking hobby as there are so many interesting online challenges with awsome prizes. 😀